The "5 per mille" donations that reached Politecnico di Milano are destined to projects with high social impact: environment, energy, communities, urban regeneration, fragile population and developing countries were some of the themes touched by our researchers through the years.
This year projects benefiting from these grants have had an important focus on health protection. In 2020, Politecnico was able to make around 500 thousand euros from "5 per mille" donations, financing a total of 5 new projects starting in the coming weeks. We will also look more into the projects on MAP number 9, due out in April . Let's have a first look at them together!
BAMBI|Balloon Against Maternal BleedIng
The goal is to design a kit that fights post-partum hemorrhage (PPH) , making the device cheaper and more practical than those currently used.
The goal is to get a social patent and at a cost of $ 5 , which will make the device affordable even for low-income countries. In addition to being cheap, BAMBI must be fast and easy to use because, in the most severe cases of bleeding, the woman can lose half a liter of blood per minute.
BAMBI could represent a life-saving solution in all those countries and contexts where it is difficult to access timely treatment.
The project involves the departments of Chemistry, Mechanics and Design.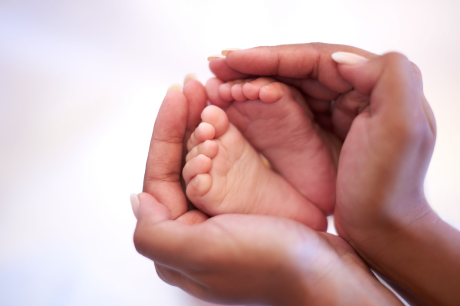 Coltivare_Salute.Com | Health cities and houses for resilient communities
The project aims to enhance the role of the Community Health Houses (CdS) , which are structures on the Italian territory, halfway between the hospital and a treating doctor, designed for less serious patients.
The potential of these health facilities is very high and could have a strategic role in local medicine, to support hospitals and clinics in the management of patients who are not in emergency; however, at the moment the Houses of Health are little used.
Some researchers from the Polytechnic have opened a local co-design table in the city of Piacenza , where they plan to build a new Casa della Salute and experiment with new elaborate solutions.
The project involves the departments of Architecture and Urban Studies, Architecture, Construction Engineering and Built Environment, Management Engineering and Design.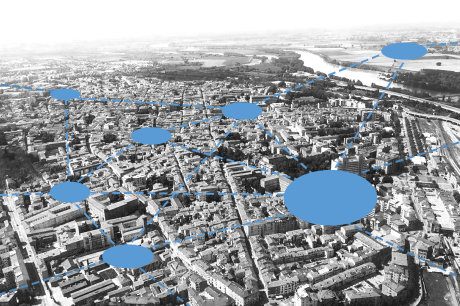 HANDS | Health AND urban Space in Chamanculo, Mozambique
The research promotes innovations aimed at mitigating the structural sanitary vulnerability of the inhabitants of the Chamanculo district in Maputo.
To do this, HANDS proposes to activate a "Social Laboratory" dedicated to the production of Polichina , the sanitizing liquid Made in CMIC ( we talked about Polyquin here ) which will allow, in addition to sanitizing, to reduce the waste of drinking water, with savings of over 95%.
The second objective is to transfer technological skills to local stakeholders in the field of waste management and energy production on an urban and domestic scale.
The project involves the departments of Architecture, Construction Engineering and Built Environment, Civil and Environmental Engineering, Energy and Chemistry CMIC.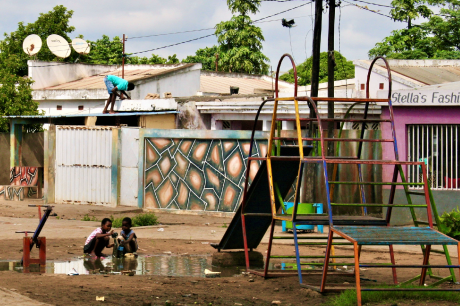 MakingMEV | Developing a multiple ventilator for pandemic emergencies
MEV - Multiple Emergency Ventilator is a emergency ventilator that can support 10 patients breathing simultaneously, with one pressure intrinsically safe maximum inspiratory breath (Ppeak) and which prevents mechanical ventilator damage.
The research project aims to create the first prototype, validate its functionality in the laboratory and analyze its potential for transfer to the clinic.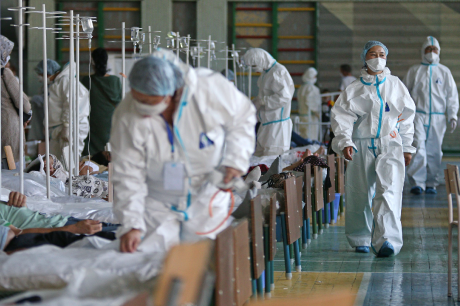 SAFER | New technologies for securitiy and efficacy of respiratory support during emergencies and context with few resources
SAFER also deals with respirators , in this case the goal is to create a personal respiratory device (for one patient only) to be used outside the ICU that is simple, robust and not so expensive.
To achieve it, innovative materials, new technologies and 3D printed spare parts will be used, which will facilitate supply in times of emergencies and in the case of limited resources, such as in low- and middle-income countries. The forecast is to create a prototype , test the performance, usability and scalability of the project.
The project involves the departments of Electronics, Information and Bioengineering, Mechanics and Chemistry.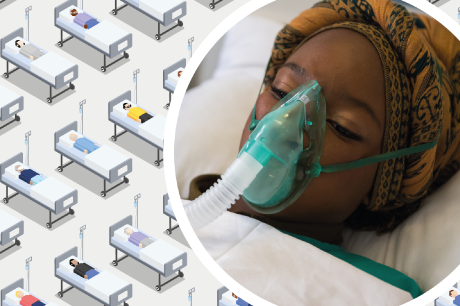 POLISOCIAL AWARD: AN INSTRUMENT IN ITALY FOR RESOURCES WITH HIGH SOCIAL IMPACT
Funded research projects are selected each year through a competition of proposals, the Polisocial Award . First in Italy among academic initiatives of this type, it aims to support and launch research projects and an ethical approach to academic work that enhance the social impact of polytechnic skills, with a view to sustainability over time and with the 'goal of giving space to young researchers.