One of the flagships of the educational offer of the Politecnico di Milano is the flight test campaign of the Experimentation in Flight programme. It is a unique opportunity that combines passion, academic preparation and practical experience in a fascinating and highly specialized field, explains prof. Lorenzo Trainelli, programme head: the so-called airmanship, or the ability to interact safely with flying machines and the airport environment.
Each student (who wishes, it is not mandatory) plans and executes a flight test mission, acting as a Flight Test Engineer alongside the pilot. The goal is to expose students to the complete Flight Testing process: from planning, to practical execution, to data analysis and reporting, supporting them in developing a skill that cannot be studied from books.
ON BOARD THE FLYING CLASSROOM
We affectionately call it "P92DAER": it is a Tecnam P92 Echo ultralight aircraft operated by the Department of Aerospace Science and Technology (DAER) for over ten years and then grounded following a breakdown.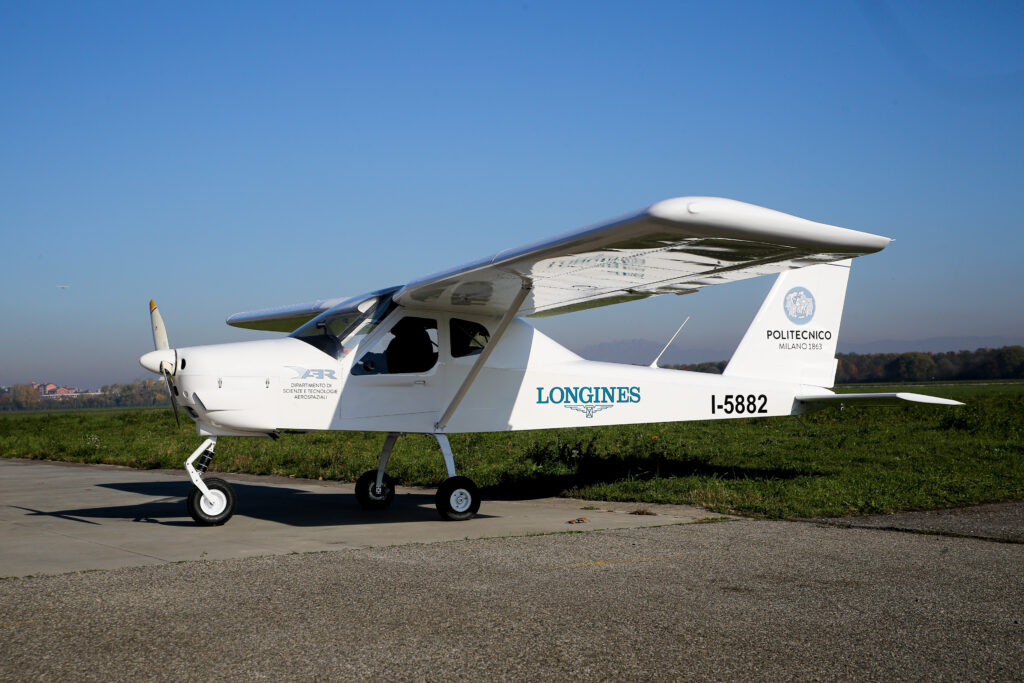 To maximize the opportunities for students to access the experimental tests in flight, the P92 is essential: for this reason, the University has decided to recover it in flight conditions, an operation which involved some important interventions. Completely renovated, on Saturday 26 November 2022 the flying classroom of the Politecnico di Milano made the first flight of its new life over the Bresso airport 'G. Clerici'.
The operation was sponsored by Longines, Tecnam and a large group of donors through the Alumni community, in collaboration with Aero Club Milano (ACM), the historic flight school operating from Bresso airport, with which a highly successful partnership is in place for several years and which, among other things, will allow the flying classroom to be operated from the Milan airport just a few minutes from the Bovisa campus of the Politecnico.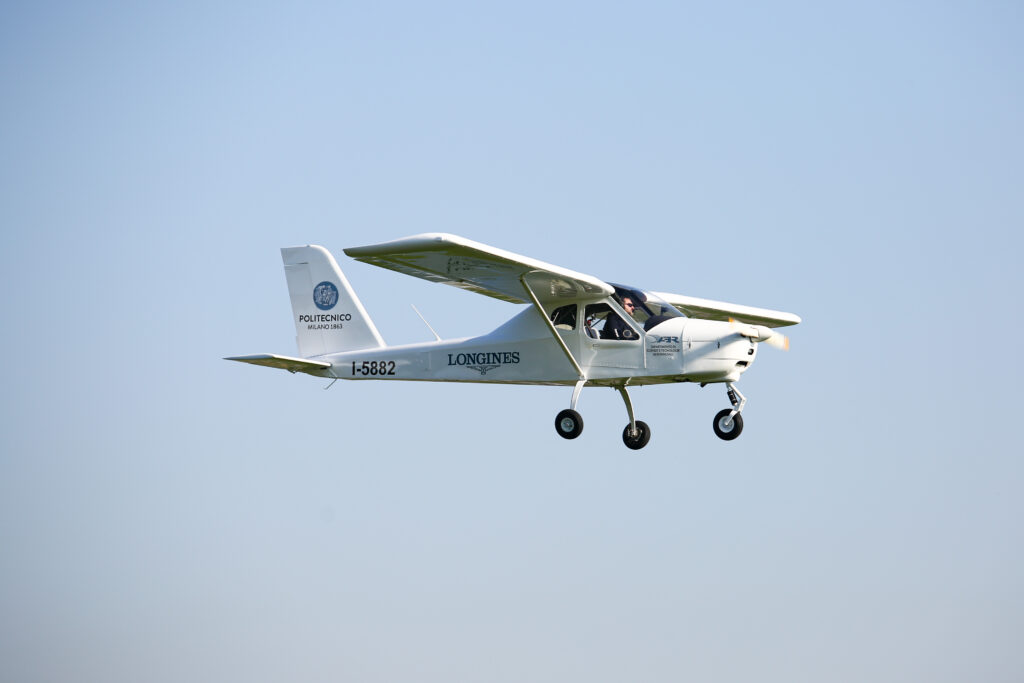 Donations, sponsorships and departmental funds have all contributed to a body of work that includes major items such as engine replacement, ballistic parachute installation, various structural and instrumentation modifications, painting and badge application, and registration as an 'advanced ultralight' with registration numbers I-5882 (instead of 'basic ultralight' as it was previously).
P92DAER is ready to become a real flying laboratory, permanently instrumented for the acquisition of flight data, and will allow a reduction in the cost of flight hours for educational activities. It will also have a strong impact in terms of research, in particular on the analysis of flight data for the development of predictive models, both in the context of European Commission projects and in collaboration with companies and institutions in the aeronautics sector: experimentation on aerodynamics, innovative materials, sensors, control and automation laws, measurement techniques and much more.