"It's time for us to dress the way we want to live. Our idea of fashion is light years away from the disposable model. On the contrary, the entire life cycle of our products is designed to improve the well-being of the planet and its people. Using the by-products of the marble industry, we make stone wearable and, above all, we transform waste into a wonderful opportunity".
This is how Alice Zantedeschi, Alumna in Design for the Fashion Industry, spoke to the newspaper Quotidiano Nazionale about her sustainable fashion, which she launched together with Alumna Francesca Pievani, her former classmate and now partner in Fili Pari, an innovative sustainable start-up born as an idea in the halls of the Politecnico which then became real, thanks also to the Polihub incubation process (we talked about here).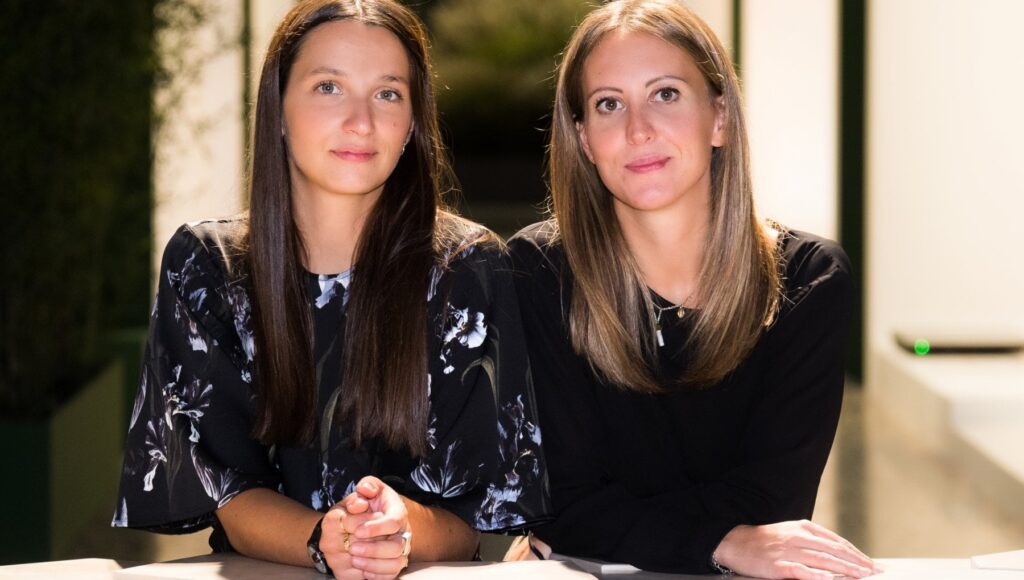 Their product, patented in 2014, is called MARM\MORE, and it is the first fabric in the world made with powder recovered from marble waste. Its properties enable it to be used to create waterproof, breathable and windproof clothes, combining technical performance with aesthetic appeal.
FILI PARI: A NEW PATENT AFTER MARM\MORE
After a last round of investment in 2022, in which Politecnico di Milano joined Fili Pari as a partner, a few weeks ago, the two alumnae received another patent on a new project that has had support from the European Union: the creation of a low-environmental-impact dye, which uses stone powder to dye the yarn directly, saving considerable quantities of water.
How it works
While the traditional method requires at least 150 litres of water to dye a kilo of yarn, the process patented by Fili Pari in partnership with Dyeberg (a historic company in the Bergamo area that deals with fabric dyeing) requires only one.
"When the innovation of a start-up meets the production skills of a manufacturing company, the sharing of know-how generates a drive towards change» explain Pievani and Zantedeschi, along with Chiara Greco from Dyeberg. «The end result is an innovative, industrialised and scalable product, which demonstrates the best of what this country has to offer».