MARM \ MORE is the product of a sustainable start-up "made in Polimi" and incubated in Polihub called Fili Pari : the two founders are Alice Zantedeschi and Francesca Pievani , Alumnae in Design for the Fashion System.
"Today more than 30% of the processed marble ends up in waste. Sometimes much more. A very high quantity if we think how much of a noble material it is: in some instances is reused for environmental redevelopment purposes but in others it ends up directly in landfills ", explains Zantedeschi to Repubblica .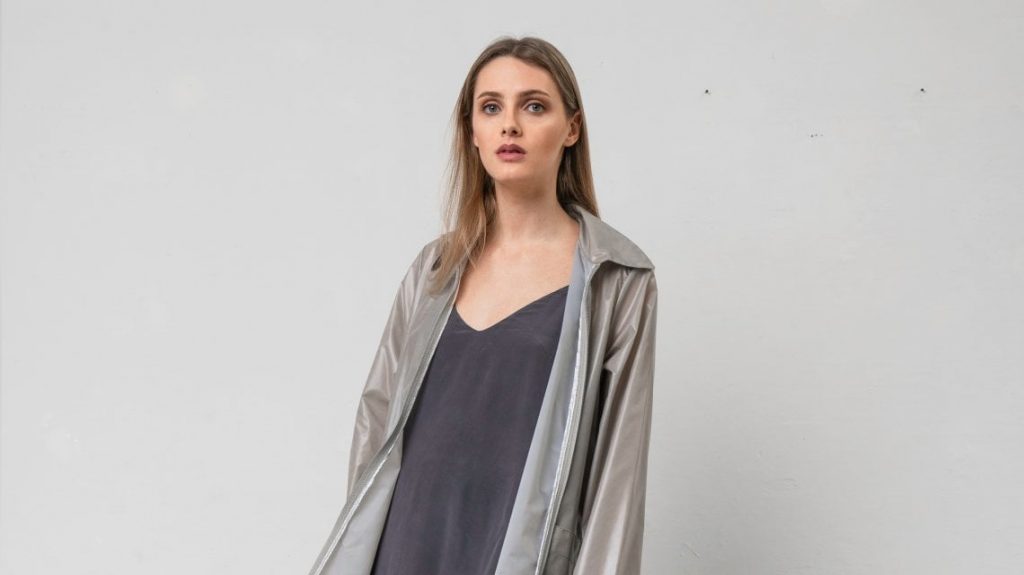 The idea of the two Alumnae is to use marble before it becomes special waste (waste resulting from the production activities of industries and companies, managed and disposed of by authorized disposal companies), when it is still pure and usable. Hence MARM \ MORE , a material made of waterproof, breathable and windproof marble dust, created for fabrics.
"We tried to embrace the values of the circular economy, generating a synergy between two sectors, the textile and the marble sector, which had never communicated until today".
Fili Pari , born in 2020, has consolidated an industrial partnership with a company near Lecco, which supplies the "waste" of marble which is then used in clothing that combines style, innovation and performance techniques.
Just a few weeks ago Fili Pari Collection unveiled the new Spring Summer 2021 rainwear collection, with clean and essential lines, made in Italy.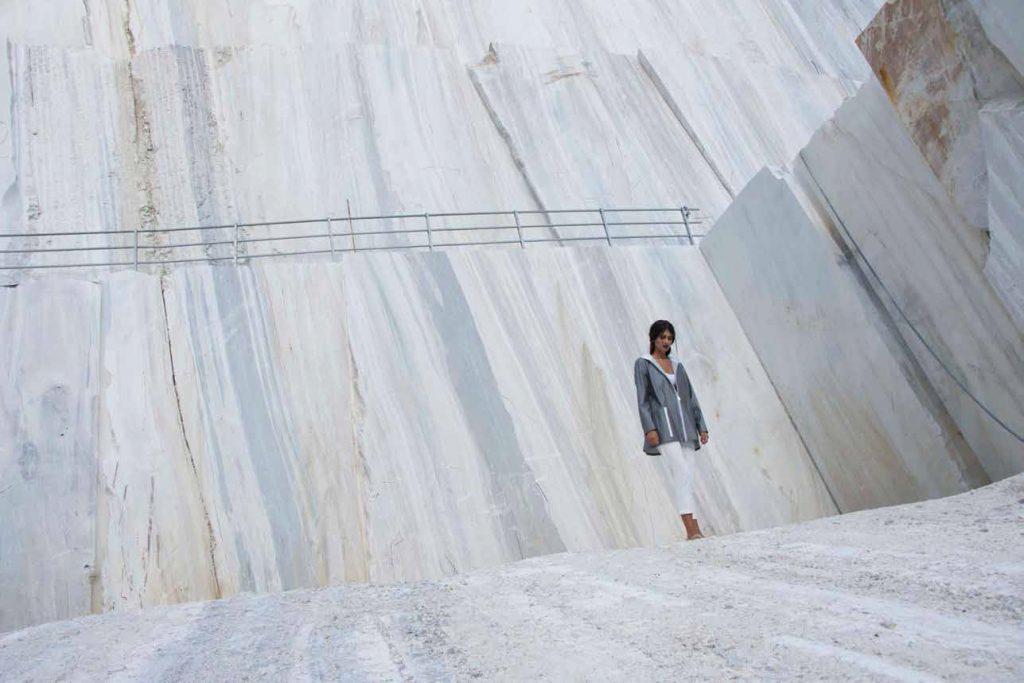 The peculiarity?
"For this collection we have paired our marble fabric with recycled nylon. The colors are totally natural thanks to the presence of marble dust inside for more than 50% of the coating. " declares Zantedeschi.
NOT JUST CLOTHES
The future seems bright for the activity of the two Alumnae: they are studying ways to apply the fabric also in footwear and is expected a collaboration with the luxury furniture brand Bentley Home , to create a series of chairs that will use MARM \ MORE for their upholstery.
Credits home:  capolettera.com
MAP is the magazine of the Alumni of Politecnico di Milano The magazine is your compass to navigate everything that is developing and changing in our University. Below you will find a related article : if you like what you are seeing, support us . You will be able to collect your copy for free.