In 2021, we saw her given the title "star of engineering" by Forbes and with a long list of prizes (the latest were the British Women of the Future Award and the engineer of the year prize from the Royal Academy of Engineering). Despite the prizes, she has a desire to do even more.
Bolpagni, an Alumna who obtained her doctorate in 2018, has been living in the United Kingdom for the last 5 years and today leads international digital implementation at Mace, a construction and consultancy firm which, among other projects, also built the celebrated London Eye. But the recognition did not stop there, because 2022 also proved to be full of success for Marzia: she was included by Corriere della Sera journalists in a list of 50 women who have left a mark on 2022.
"Her ambition: to bridge the gap between academia and industry. She is the chair of the Modelling & Standards Committee of the European Council on Computing in Construction (EC3). She also leads a European working group for the digitalisation of construction where she represents Italy and the lead author of European Standard EN 17412-1 for specifying the level of information need."
Over the course of this year, the Alumna has also won the Rising Stars Award, which celebrates the best 5 professionals in the Infrastructure, Transport & Logistics category.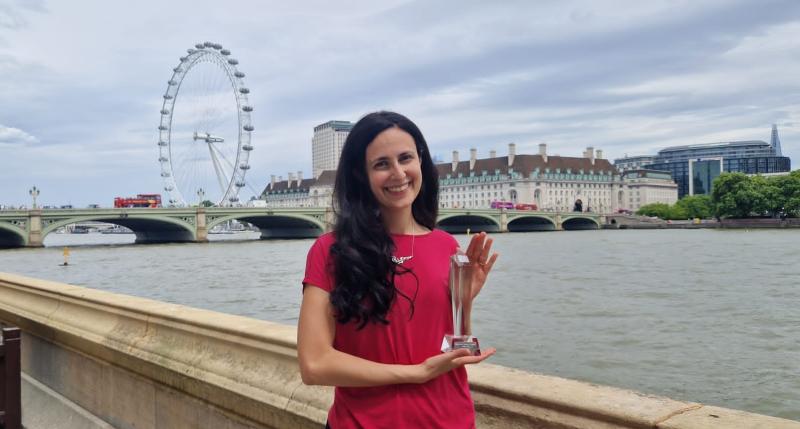 «Il gender gap? È un problema da risolvere e spero che il mio percorso possa motivare tante donne a intraprendere o continuare una carriera nella digitalizzazione dell'ambiente costruito, una carriera in salita ma ricca di soddisfazioni!» aggiunge Bolpagni al Corriere della Sera.
Girls@Polimi: with a voluntary donation (you choose the amount!) you can contribute alongside other donors to the creation of scholarships that support one or more female students enrolling on the first year of the Laurea Magistrale (Equivalent to Master of Science) programmes in Engineering, which currently have low female representation. Donate now
Credits home: Corriere della Sera