The word "inventor" s a little archaic; nowadays nobody (or almost nobody) would say that they are a professional inventor. The media calls them start-uppers or entrepreneurs; at the Poli they are called engineers, designers, architects, researchers, scientists and, usually, they can be found in the laboratory, not in front of a board of directors. For one scientist, discovering his entrepreneurial side was not so automatic.
≪Scientific research is the basis on which it is possible to look into the distance and invest in the future", remarks Donatella Sciuto, a Vice Rector of the Politecnico di Milano. "It is essential for interpreting and accelerating the major processes of technological development and to reduce social problems. Through research, university plays a key role in activating the processes of change and growth in different regions and, with them, new entrepreneurial activities≫.
But to do this, we need tools to transform research into innovation, which are not actually the same thing. And, since there is no innovation without research, to bring inventions out from the laboratory, an idea is not enough. You need what in technical jargon is called technology transfer: cut needed to transform an idea or an academic result into a product that can be sold on the market.. One of the objectives, for both Italy and Europe, is to become independent and avoid being in the role of technology importers, and to tackle the major social challenges that await us. And the Politecnico is also playing its part in this.
From laboratory to business
At the Politecnico, there are several tools that serve to increase the Technology Readiness Level (TRL), or the level of a project's technological maturityand assess it from the perspective of its social-economic impact. One of these tools is Switch2Product (S2P), the innovative programme, organised by the University in partnership with PoliHub and Deloitte's Innovation Workshops, which puts researchers and investors in contact to develop a proof- of-concept. Then there is PoliHub, the Politecnico di Milano's Innovation Park & Startup Accelerator, which follows researchers until they achieve TRL 5 (the phase in which they demonstrate that the technology also works outside of the controlled conditions of the academic laboratory) and in the product/market fit. At that point, researchers are ready to create a start-up, receiving a sum of between 500 thousand and one million euros from investors.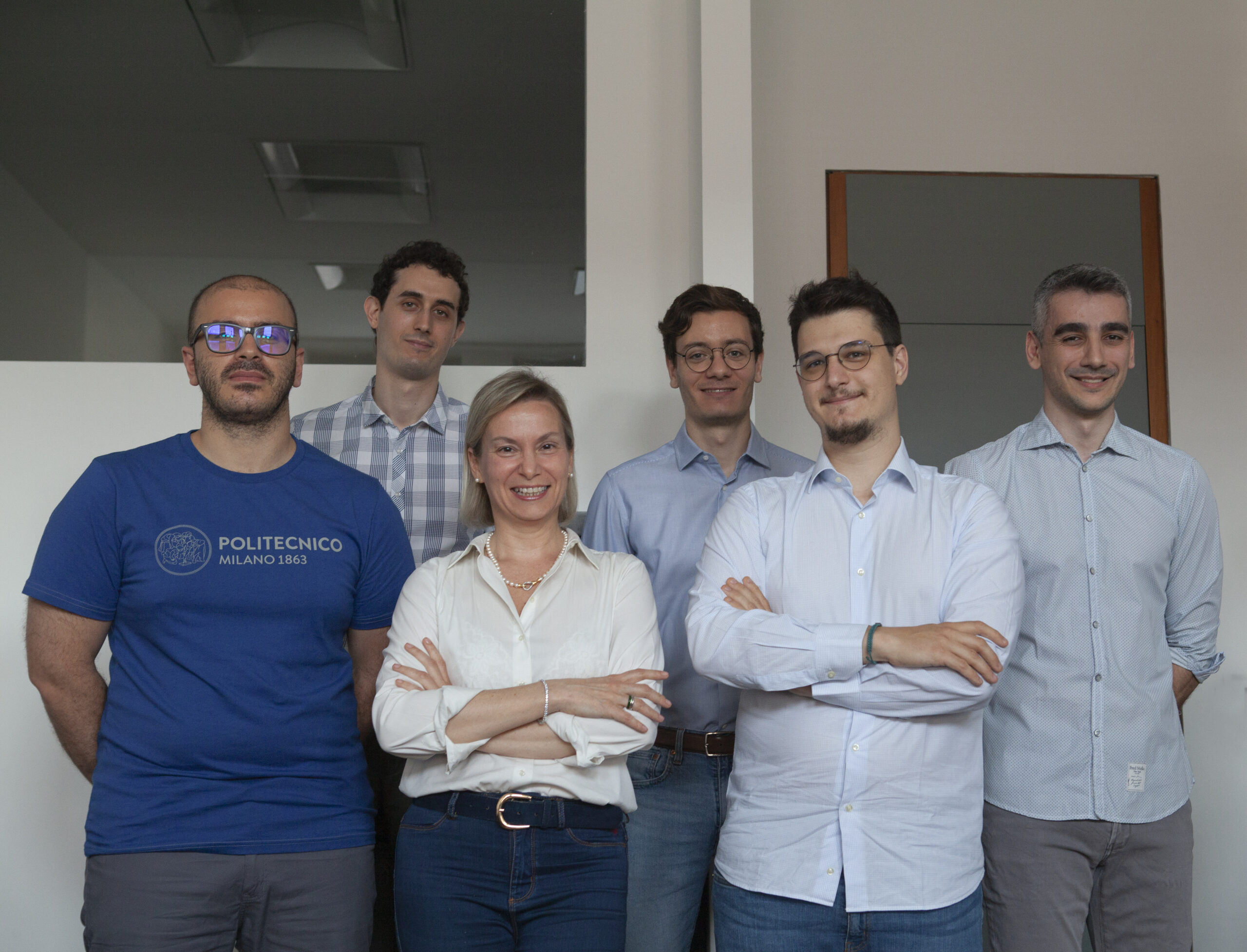 ADAPTA Studio and AGADE, two of the Poli's spin-offs, are just two examples of the businesses that passed through S2P and the PoliHub incubator and accelerator programme. The former originated in the Department of Mathematics, and the latter emerged from the Department of Mechanical Engineering.
MAP is one of the many initiatives created by Alumni Politecnico di Milano. If you want to receive two issues of the magazine in paper format, consider donating..
.