The men's track pursuit team formed by cyclists Filippo Ganna, Simone Consonni, Francesco Lamon and Jonathan Milan won the gold medal and set a new world record (3: 42.032) at the last second. Italy won with a breathtaking comeback of over half a second behind, as Il Post recounts , "pushed" by Ganna and snatching gold from the reigning champions of the Danish team.
World record and 30th medal won for Italy during these Olympics : an "epic feat for an Olympic title in track pursuit that had been missing for more than 60 years", reports the Gazzetta , which continues underlining the "impetuous" progress made by this group in recent years.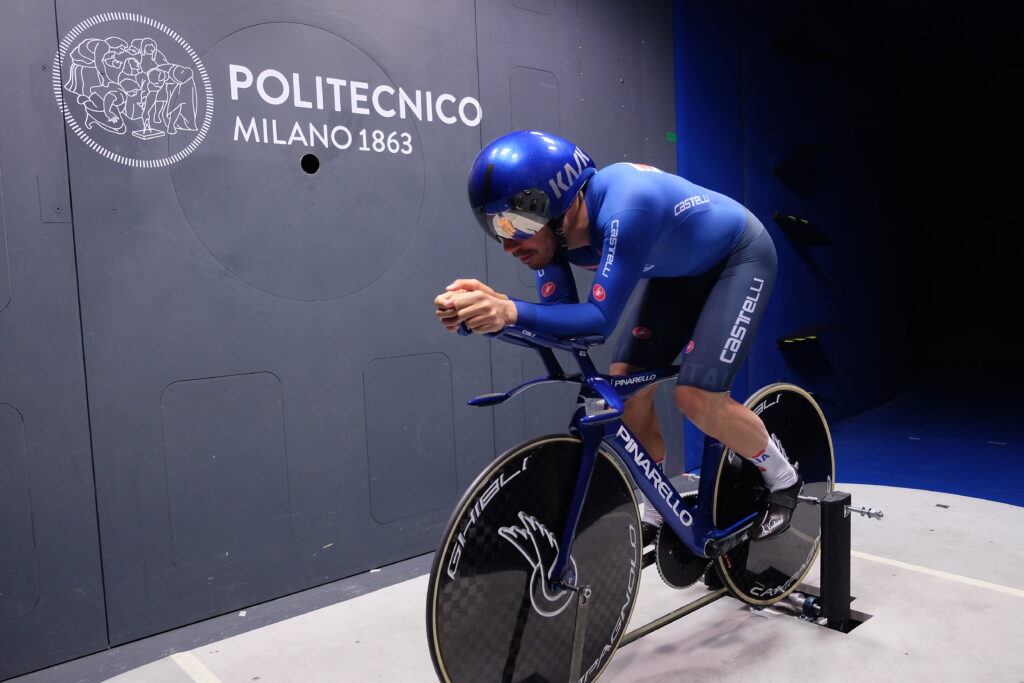 AN ITALIAN AND POLITECNICO'S SUCCESS STORY
The company of the C.T. Marco Villa and the Italian team also passed through Politecnico di Milano , and through the Wind Tunnel , the large research laboratory described in MAP 6 on page 40. "To better prepare for the Tokyo Olympics, the quartets of the men's and women's track pursuit came to the Wind Tunnel to optimize performance from an aerodynamic point of view, checking the materials and the position on the saddle. The tests were carried out in close collaboration with the FCI technical commissioners and the sports science institute of CONI ", comments prof. Marco Belloli, professor of the Department of Mechanics who in the video below tells the "behind the scene" of one of the most extraordinary research laboratories in the world, the Wind Tunnel of Politecnico di Milano, of which he is scientific director .
Aerodynamic performance is crucial in sports that are characterized by high speeds because they allow you to gain precious seconds. Over the years, in addition to the Italy Olympic track pursuit, our Galleria del Vento tested champions like Elia Viviani , Olympic Gold in Rio, Alex Zanardi with his handbike, Slovenian ski champion Tina Maze, the Olympic luge champion Armin Zoeggeler and Luna Rossa.