Since the first prototype of blockchain was proposed in 2008 with Bitcoin , the technology has evolved significantly from public distributed ledgers to private alternatives (or semi-private) that can be adapted to different uses.
The evolution of Blockchain will be at the center of the Digital Talks of Tuesday April 20th, organized by the International Paris Alumni Chapter: "Blockchain : liberté et egalité ".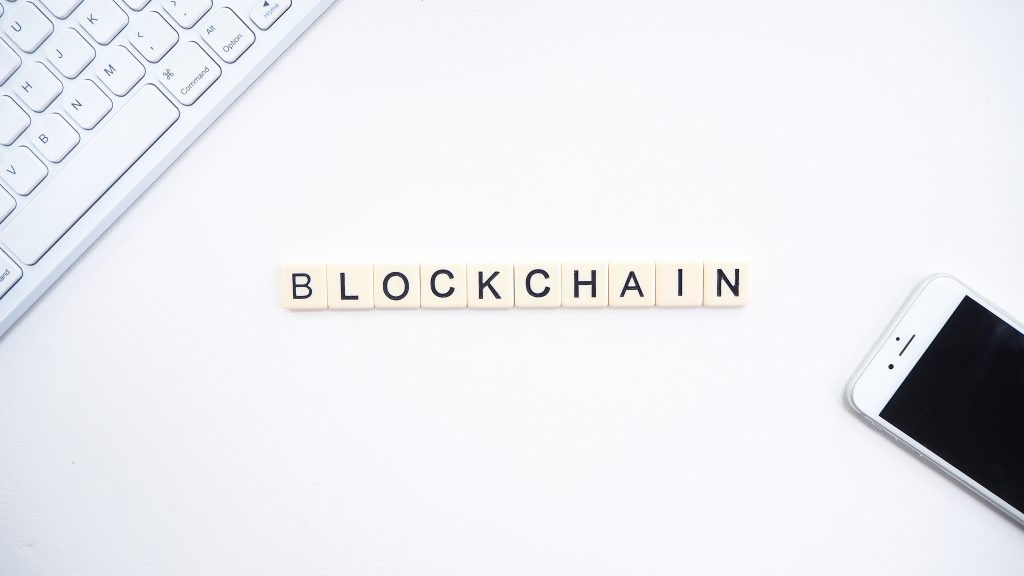 During the webinar we will try to identify, both from a technological and legal perspective , a series of issues that have been raised by the introduction of a revolutionary technology such as blockchain within traditional business schemes.
WHAT IS BLOCKCHAIN?
blockchain can be considered as a quantum leap from distributed database technology; in fact, it allows to share a large register of transactions that are read, validated and stored in transaction blocks linked together, which form a chain of blocks - that is a blockchain .
The majority of blockchain applications integrate the technology to reach goals of:
decentralization,
transparency and traceability
automation and scheduling
The decentralized logic , proposed by blockchain technology, aims at replacing some actions reserved to a trusted intermediary ( trusted third party ) with pieces of code that execute transactions in a programmed and automatic way.
In this context, it is essential to identify the responsibilities of the parties that interact through blockchain transactions executed on time or in a programmed manner (the so-called smart contracts).
In the legal field, the contractual relations between the parties must analyze and describe in simple language the pieces of code that characterize the blockchain protocols used for the exchange of assets on blockchain (crypto-assets).
LEARN MORE AT THE DIGITAL TALK
Il digital talks "Blockchain: liberté et egalité" sarà un'opportunità per conoscere meglio questa tecnologia e l'applicazione dei noti smart contracts. L'appuntamento è per martedì 20 aprile, alle ore 18.30.
Gaspare Gori , lawyer of the Paris and Rome bar - co-head of corporate M&A, head of new technologies at CastaldiPartners and Marianna Belotti , Alumna of the Politecnico, vice president of APP, CIFRE CNAM student and engineer at Groupe Caisse des Dépôts.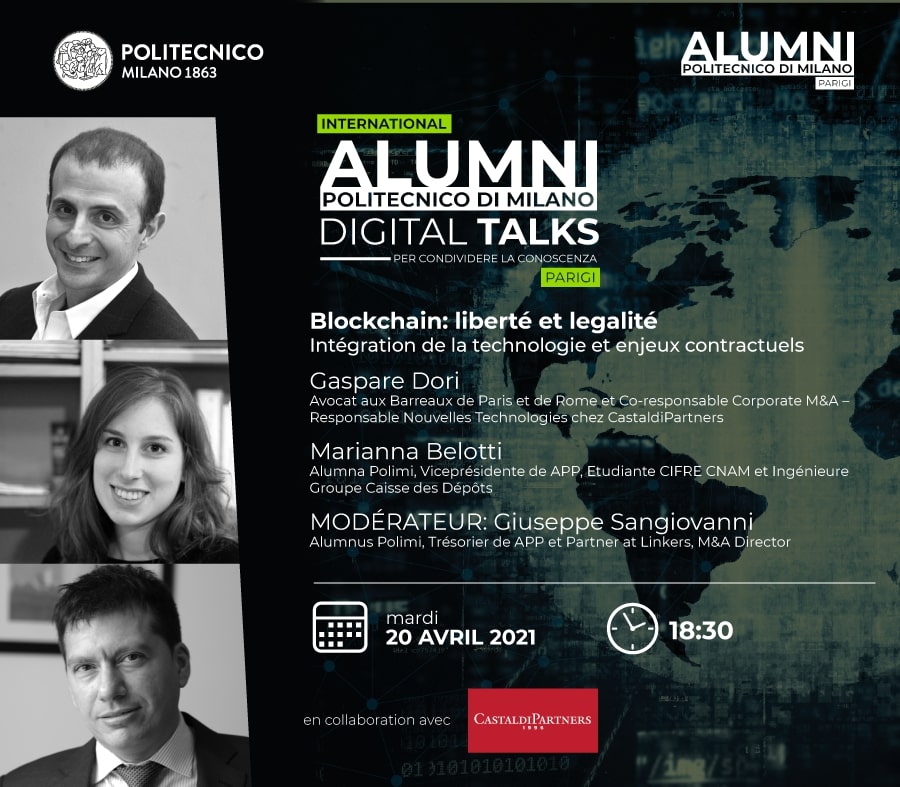 Moderator: Giuseppe Sangiovanni, Alumnus Politecnico, treasurer of APP and partner of Linkers, M&A Director.
The Digital Talk will be held in french.
Credits photo home & header: Clint Adair on Unsplash and Terry on Unsplash