The Formula 1 World Championship has begun and for many Alumni it's a very intense time. For the fans, of course, for the enthusiasts, but even more so for those who work there. We have talked to some of them and they agree that: one of the most interesting aspects of working at Formula 1 is the continuous evolution in regulations and technologies.
"They always create new conditions, to be analysed and adapted to in the best way possible," says Lucia Conconi. According to Francesca Gnanifor a designer, it can be one of the highest professional achievements: "because it allows you to take chances and test new ideas in a very short time". For Alberto Taraborrelli, "the life of an engineer is profoundly shaped by the need to solve problems and when most of them are solved, there's the risk of getting bored!" "I am not lucky enough to experience the atmosphere of the races in person," adds Filippo Giussani, "but being on the sofa at home with friends or colleagues and hoping that your work has paid off keeps you in suspense: after a radical change in the regulations, we were all eager to see the car in the race".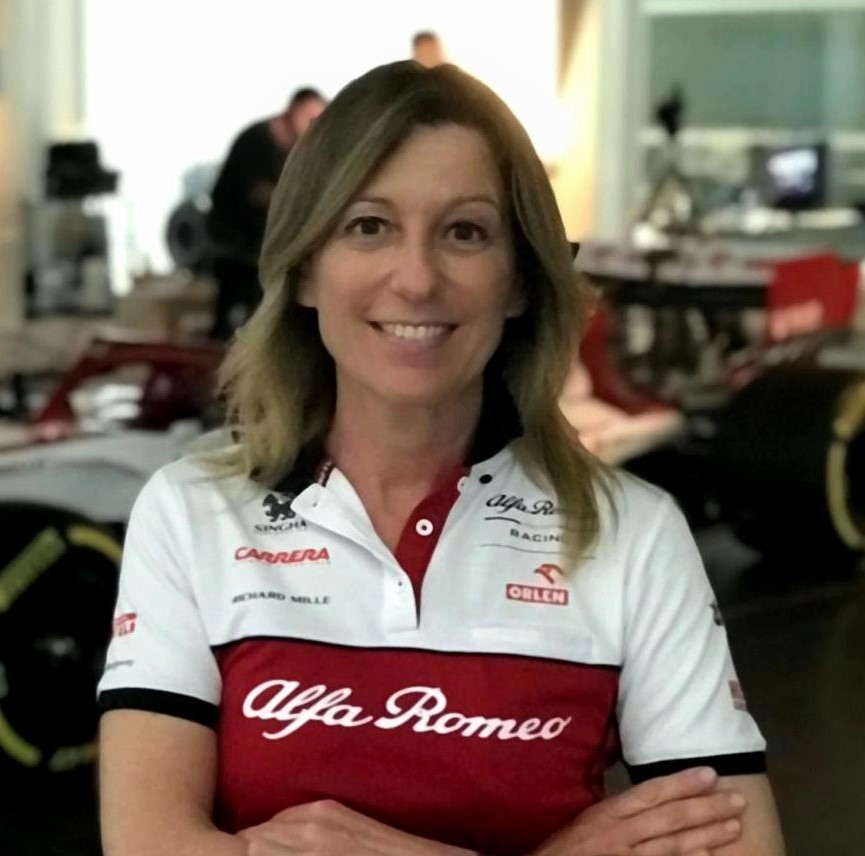 These have been days of great anticipation for everyone, in which they expect to see the results of a year of work. "Preparation is very important," says Conconi51, Aerospace Engineering Alumna. She tells us that every Formula 1 team is dual spirited: "one spirit is focused on the track event and the other is focused on development (and therefore more in the medium term). In my team, there's a bit of one and bit of the other and we have to alternate the rhythm in harmony".
For the past 18 years, Conconi has worked in motorsport, in the fields of simulation, performance, vehicle dynamics and suspension. Today he is Head of Vehicle Performance in the Alfa Romeo F1 Team ORLEN: "I'm Head of Vehicle Performance," he explains.
The hardest part of his job, he confesses, is also the most important: "When the results are not as we would like, when events and demands come quickly one after the other, it is crucial to keep the department motivated, focused on priorities, to help colleagues to deal with problems calmly and methodically". Logic and method come from the Poli, together with technical skills: "I am very attached to my university years, the Politecnico is not just an excellent school. It gave me the opportunity to cultivate my passion and learn from exceptional professors in technique, working method and the advice I received on how to overcome certain difficulties from a human point of view".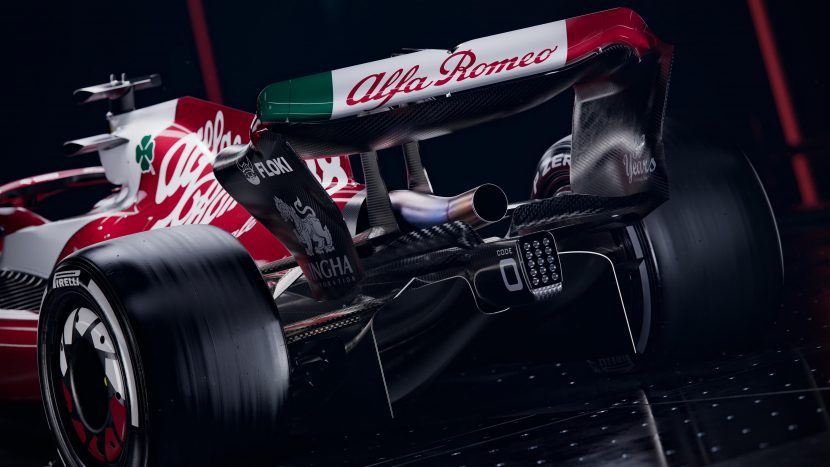 Giussani is 32 years old, with a degree in Energy Engineering and a PhD in Energy and Nuclear Science. "As a child I wanted to be a scientist. Perhaps that is also why I decided to do a PhD. But I realized that academia is not for me and I had to rethink my plans. Fortunately, my academic career has allowed me to broaden my horizons and interests".
Today he works as Junior CFD software developer for Aston Martin Aramco Cognizant F1 Team: "I develop and maintain the software used for the single-seater aerodynamics simulationsAs luck would have it, I did something similar during my PhD, applied to internal combustion engines and in particular to injectors." He explains that his work is different every day: "A technical job always has its intrinsic difficulties, but my PhD gave me the right mindset to tackle problems I've never seen before.
So, studying hard, tenacity and passion are the ingredients to get into this environment, together with curiosity and good communication with your team. "But I would recommend that students gain as many life experiences as possible. Studying is essential but there are other skills that you develop only by getting out of your comfort zone".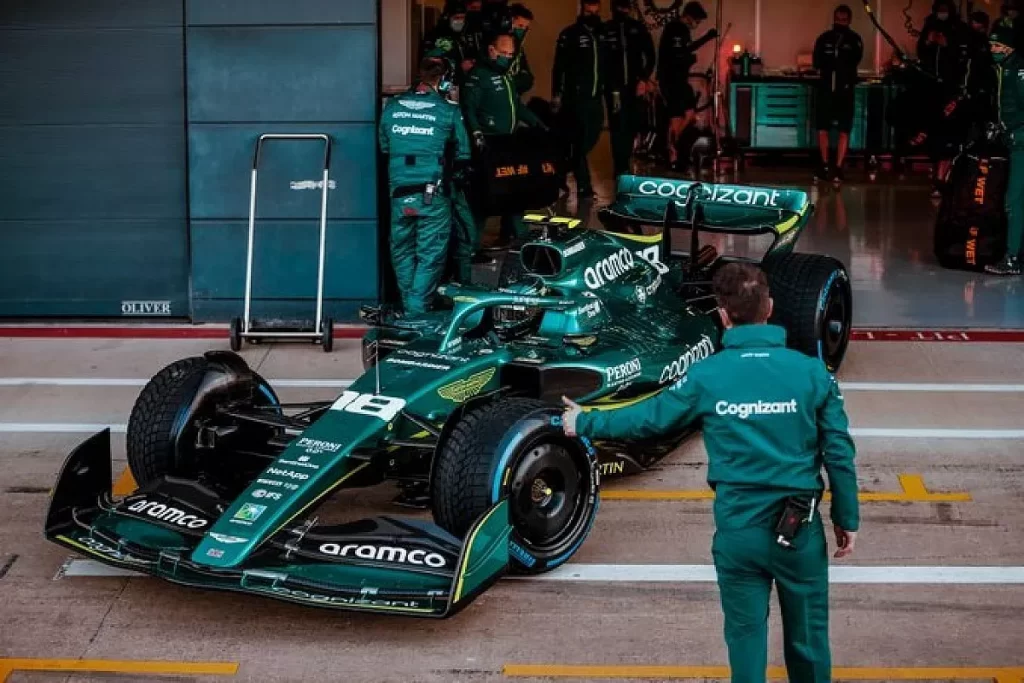 Francesca Gnani also recently arrived in Formula 1: "I started a month or so as Programme Manager in the Haas F1 Team to follow the development of the car that will be racing next year. I came on board at a time of mayhem due to the construction of the VF22 and the technical developments after the tests in Barcelona and Bahrain. So far, there has been no time or energy to devote to the new car but we will be starting soon".
Her job involves managing the development plans of the entire project, from the release of the designs by the engineering department to the arrival of the parts on time. At 33 years old, Alumna in Aeronautical Engineering, she arrived at F1 after a PhD, an MBA and work experience in management.
"My path has taken so many directions that ending up in F1 was more a matter of luck," says Francesca who, as a child, dreamed of becoming a vet. "Then, at high school, my love of mathematics led me to make a more "rational" choice: I decided that I wanted to become a pilot and I wanted to enrol in the Air Force Academy. I still do not know if by luck or by bad luck, but I was an inch too short to get in: as Plan B, I enrolled in Aerospace Engineering. I remember the moment when I told my classmates that I had signed up for the Poli admission test. A companion of mine literally said: "Yeah ... dream on ..." These are words that I keep on hearing every time I have to face a new challenge, which I always overcome with my head held high."
Gnani tells us about a complex professional environment, involving technique as well as the human element,which requires all-round vision; being able to understand the nature and extent of problems and know how to manage people.
Francesca leaves us with a memory of the Poli: "The hand delivery of the last group project just 1 minute before the deadline at the Poli Bovisa secretariat. All this after a night spent reviewing/rereading, rushing to print off and bind copies, and racing in my car through the streets of Milan towards the Poli and the car stuck in traffic with sweat dripping down my forehead. Finally, jumping out of the still moving car (my study mate was driving) and sprinting up the fire escape as a short cut. Probably, in my memory, this has all been reworked a bit like a Hollywood film, but that's really how it felt to me."
Taraborrelli is 30 years old and has always dreamed of working in Formula 1. He graduated in Mechanical Engineering with a specialisation in Mechatronics and Robotics and his best memory of the Poli is the Dynamis PRC, Formula Student Team at the Politecnico di Milano.
Taraborrelli is now Trackside Control Systems Engineer in the Alpine F1 Team: he works on the car's on-board software that manages gearbox, clutch, brakes, differential, DRS and the steering wheel. He lives in Brackley, in England, but in the most intense periods he travels continuously to be with the team. "This time close to the start of the world championship is among the hardest and most difficult times of the year," he says, "especially because the cars are so different and therefore so unfamiliarthe work to understand the characteristic features and the responses to the changes is truly very intense.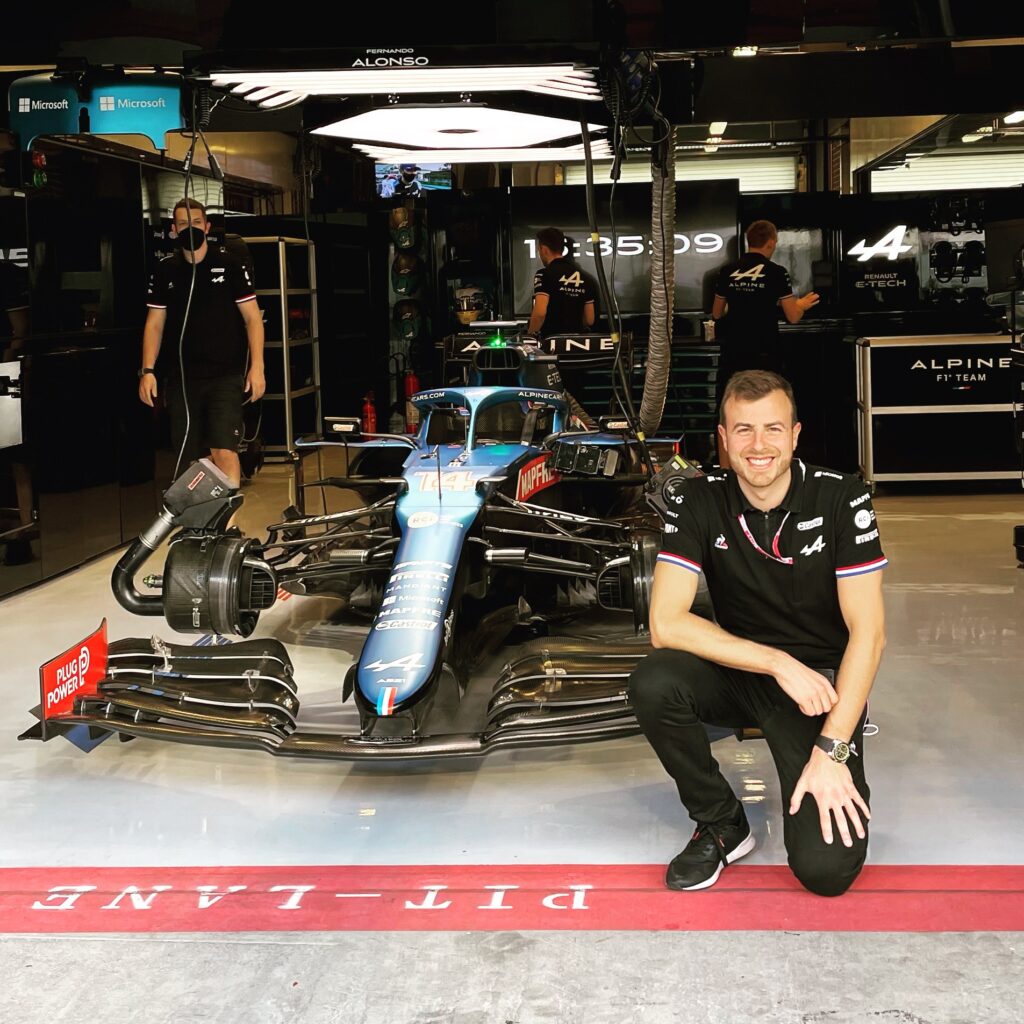 Changes in regulations," he explains, "are essential for enabling a reshuffling of the cards, with the prospect that outsiders on the grid can find a square that the top teams have not necessarily found, but it is also true that it can cause unexpected problems. It is not easy to manage the pressure in hectic moments, when there is little time to solve a problem where sometimes you are not completely sure what caused it. The race weekend is a tense experience, but also always one to face positively. On every occasion, it is essential to take the best from the worst and try to turn the unfavourable situations in your favour. Never let it get you down!"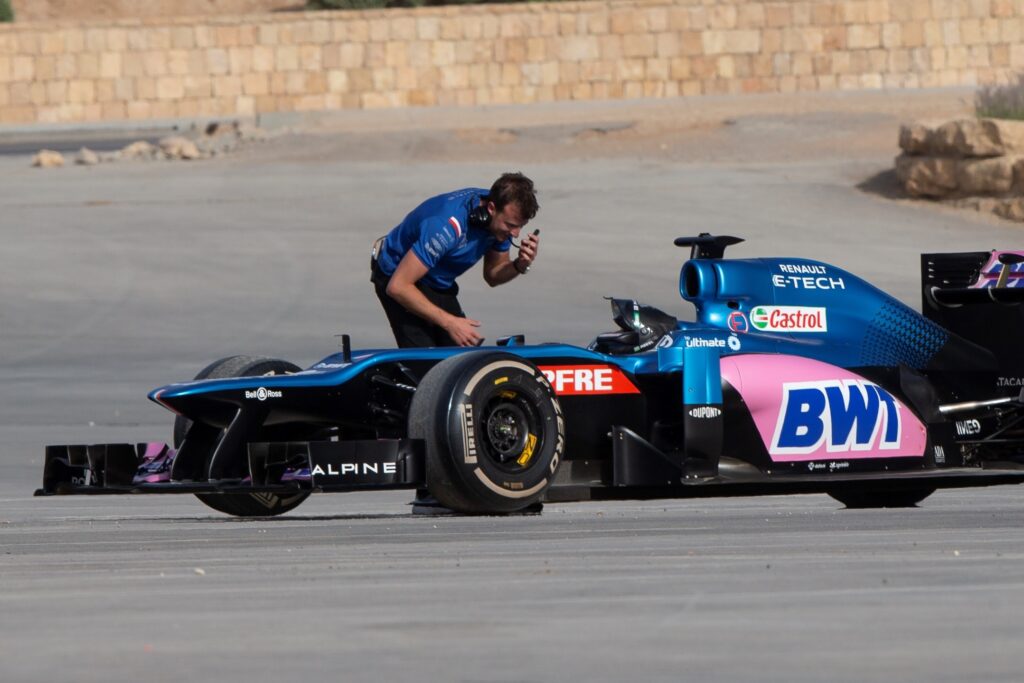 Credits header: Photo by Abed Ismail on Unsplash