In recent days, one of the indisputable stars of Italian manufacturing, the Vespa Piaggio. made the national press. Like a Renaissance beauty, it has been reproduced using Lego bricks, in the round and in full scale, by a modern sculptor: Riccardo Zangelmi, LEGO Certified Professional. It was the talk of many newspapers, including Il Sole 24 Ore, La Stampa, ANSA and Wired.
Lego and Piaggio have defined it as an "engineering masterpiece": it is made up of 110,000 pieces in 11 different colours, weighs 93.3 kg and was assembled in 320 hours of work.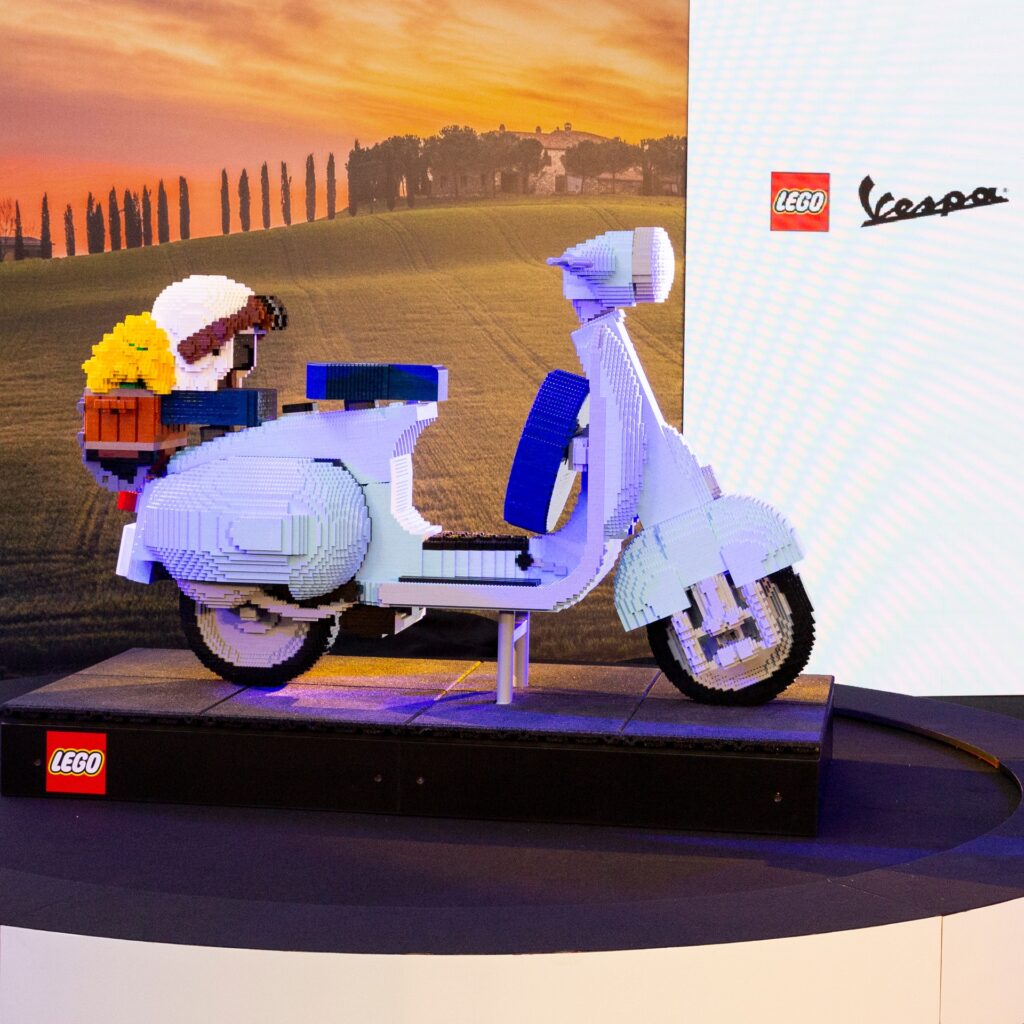 The occasion was the market launch of the new Lego Vespa 125 #10298 set, which represents the Vespa 125 from 1965. A partnership between Lego and Piaggio that celebrates the Vespa's cutting-edge engineering and style. Launched in 1946 and produced in Italy at the Piaggio factory in Pontedera, 19 million Vespas have been made to date for worldwide distribution (a number that continues to rise today with the focus on electric).
The set, made up 1,106 bricks, is of "apparent medium difficulty", as Il Sole writes, but is not as easy as it seems (it is, in fact, recommended for adult enthusiasts). Once assembled, the miniature Vespa measures 22 centimetres in height, 35 cm in length and 12 cm in width.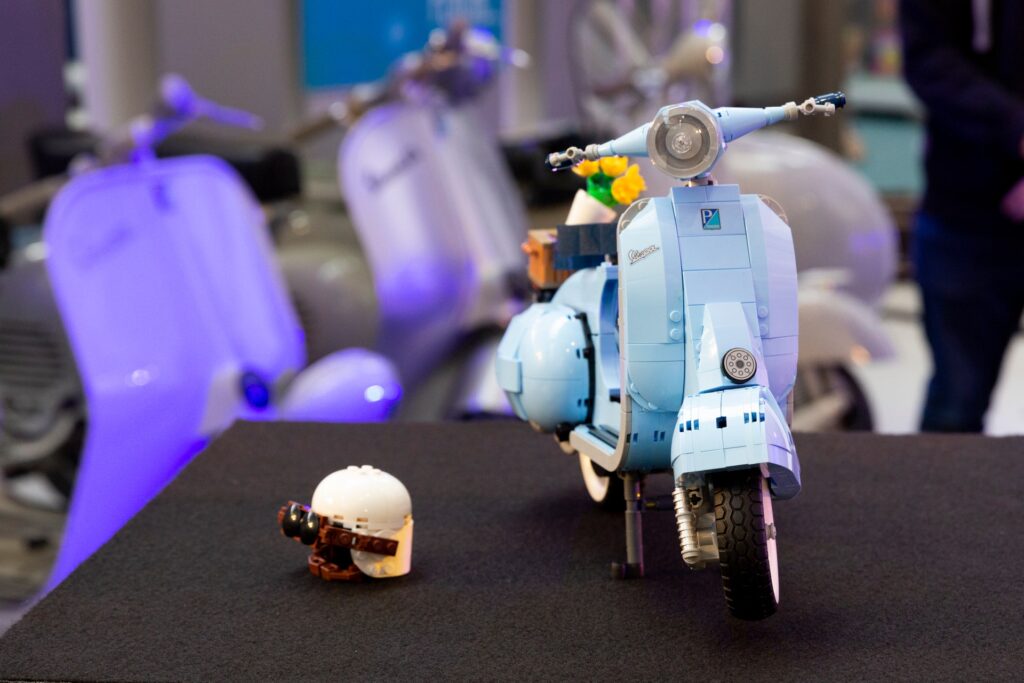 Marco Lambri, Alumnus of Politecnico di Milano (Architecture) and Head of Piaggio Group Design Center explains:
"Working in collaboration with Lego has been an extraordinary experience as it has brought together two dreams, Lego and Vespa, sharing the infinite expressive possibilities they can offer their fansTwo extraordinary brands capable of spanning different eras and always succeeding in reinventing themselves because the ability to combine and construct is in their very DNA. As a designer, the challenge was to reconcile the rounded forms of the Vespa with those of Lego bricks, and I think that challenge has definitely been won".