English:
We need to seek changes to today's design education, as scholar Don Norman appealed.
In the process of traditional education, teachers usually play the role of the "subject" who spreads knowledge, while the students serve as the "object" that takes in the ideas. From a pedagogical point of view, "teachers" and "students" are two equally important ends of the educational activity. However, it is obvious that teachers usually have more opportunities to speak for themselves, while students have limited opportunities to voice.
As design students, we also never stop producing and expressing ideas. How is our thinking pattern evolving as we grow up in an environment where technology and social concepts change rapidly? How do we move forward in face of volatile social situations and life uncertainty? In the increasingly complicated design context, are we actually acting synchronously despite the different time and space contexts we live in?
"Design Education Student Talk" was created by a group of students from Politecnico di Milano, who were later joined by students from the University of Cambridge, Royal College of Art, University of the Arts London, Tsinghua University, Tongji University, Central Academy of Fine Arts, China Academy of Art and other universities. We are committed to providing a platform for all design students to voice and discuss, to record every unique experience of exploration, and to feel all the surging moments in perception.
Turn around. Witness with us.
Speaker: Liu Qianyu, double master degree candidate of Politecnico di Milano (product-service system design and management engineering)
Organizer: Alumni Politecnico di Milano China Association, Nanjing Alumni Association of Politecnico di Milano
Director: Yang Yeqiu
Editorial team:Liu Qianyu, Qian Kexin, Liu Ziyang, Ying Yilong, Luo Chenmin, Feng Yimin, Wang Aiqi, Li Jiaxiang, Shi Yanghongyi, Zheng Zhiben, Miao Yumeng, Hou Yuenan
中文:
美国学者唐·诺曼高呼:今天的设计教育需要改变!
在传统的教育的过程中,通常"教师"是讲授和传播知识的"主体",而"学生"往往是知识接受的"对象"。从教育学的角度,"教师"和"学生"是教育行为成立的重要两端,二者都是相当重要的。但在现在教育的情况下,老师们总有着更多"说"的机会和场合,而学生们却没有太多"发声"的机会。
《设计教育学生说》节目首次亮相于2020年的北京设计周,是由多位米兰理工大学的设计学子发起。后来又有清华大学、同济大学、中央美术学院、中国美术学院、英国皇家艺术学院、伦敦艺术大学、剑桥大学的学子加入,至今已经走过两个年头。基于米兰理工大学中国校友会和南京校友会的平台,每周我们都会邀请一位设计学子来讲述自己的设计经历、生活和思考,从中发现真实的设计教育现状及学生的观点。
未来,你我躬身入局,用设计的力量点亮人生的意义和世界的未来!
本期主讲人:刘芊妤,米兰理工大学双学位硕士研究生(产品服务设计体系&管理工程)
主办方:米兰理工大学中国校友会、米兰理工大学南京校友会
总策划:杨叶秋
主创团队:刘芊妤、钱可歆、刘梓洋、应一龙、罗琛旻、冯怡铭、王蔼奇、李嘉祥、施杨宏燚、郑志奔、苗彧萌、侯跃男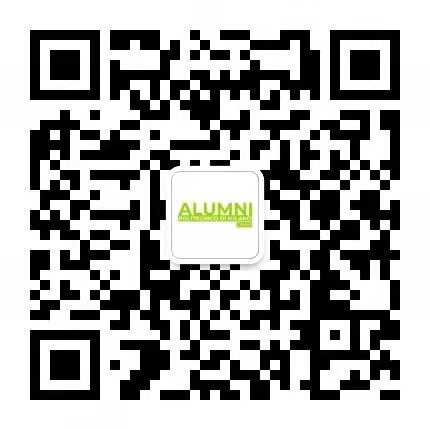 扫码关注微信公众号 WeChat