The startup "FRIDA" is one of the startups awarded during the competition "Your business idea in Sicily", launched by the Presidency of the Sicilian Region and by Irfis, dedicated to the ten best self-entrepreneurship proposals presented by young Sicilians.
Frida was created at Politecnico di Milano , from the idea and the patent of Yasmine Granata , 32 years old, Alumna in Product Design for Innovation: it is an orthosis (i.e. a corrective appliance) for the treatment of idiopathic scoliosis , made with an innovative and patented material to be lighter and more comfortable, specifically designed to adapt to the habits of adolescents who have to wear a corrective brace for medical reasons.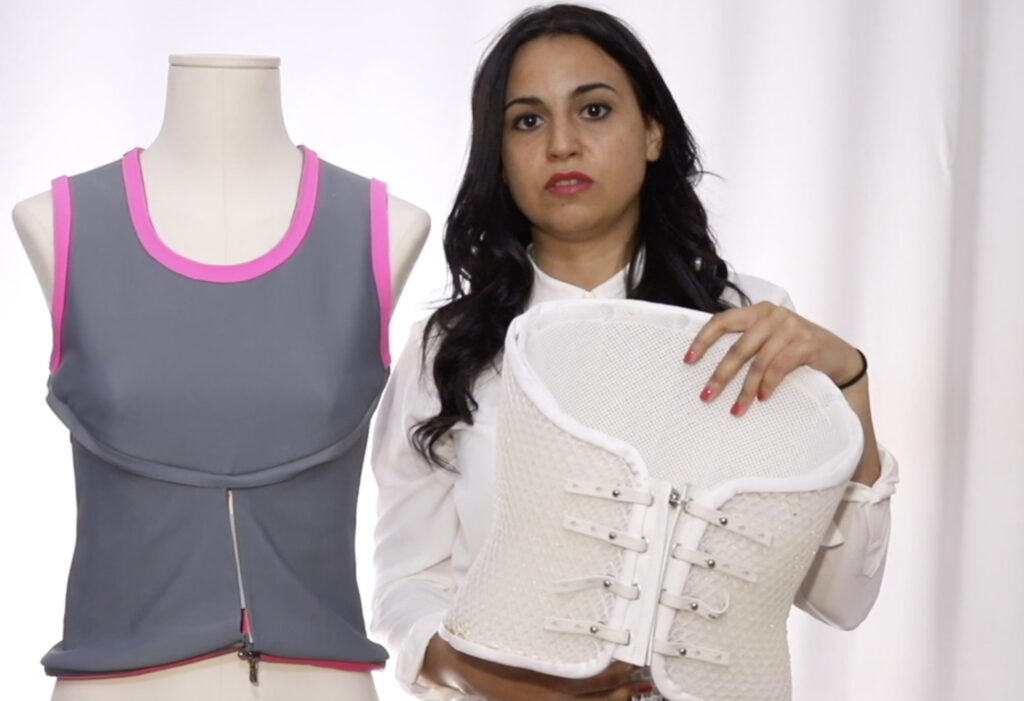 "From the age of 12 I had to wear an orthopedic corset, a plastic armor that didn't allow me to fully experience my adolescence", Granata tells 98Zero ( watch the video interview at this link ). During the thesis at the Poli she then started a project, involving the orthopedic workshops in the area, which led her to develop the project of a "corset" for teenagers : "characterized by greater comfort than the classic ones, thanks to a material that I have patented, it has greater breathability and lightness".
The shape and structure of the corset also increase its effectiveness , adapting to the wearer and accelerating the care process, thanks to an internal posterior electrode for stimulation of the paravertebral tissue and a dynamic element of thrust configured to exert an action on the user's rib hump.
The project was incubated by PoliHub ( read on MAP 8 how the incubator of the Politecnico di Milano works ): " I was able to test and verify all the hypotheses on which the project was based on. I will start my business in Sicily, hoping to be able to give work especially to the people of my country".