The award ceremony of the Hublot Design Prize 2021, held on 17 October, concluded the first edition of the prestigious award to be held live since back in 2019. In London's Serpentine Galleries, 160 international experts and gallery owners met to present works by emerging and established artists from all over the world.
One of the award winners was our very own Federica Fragapane, Communication Design Alumna 2014, for her data visualization work representing the complexity of data in organic and poetic forms, "engaging and experimental visual works that attract and involve the beholder", according to La Repubblica.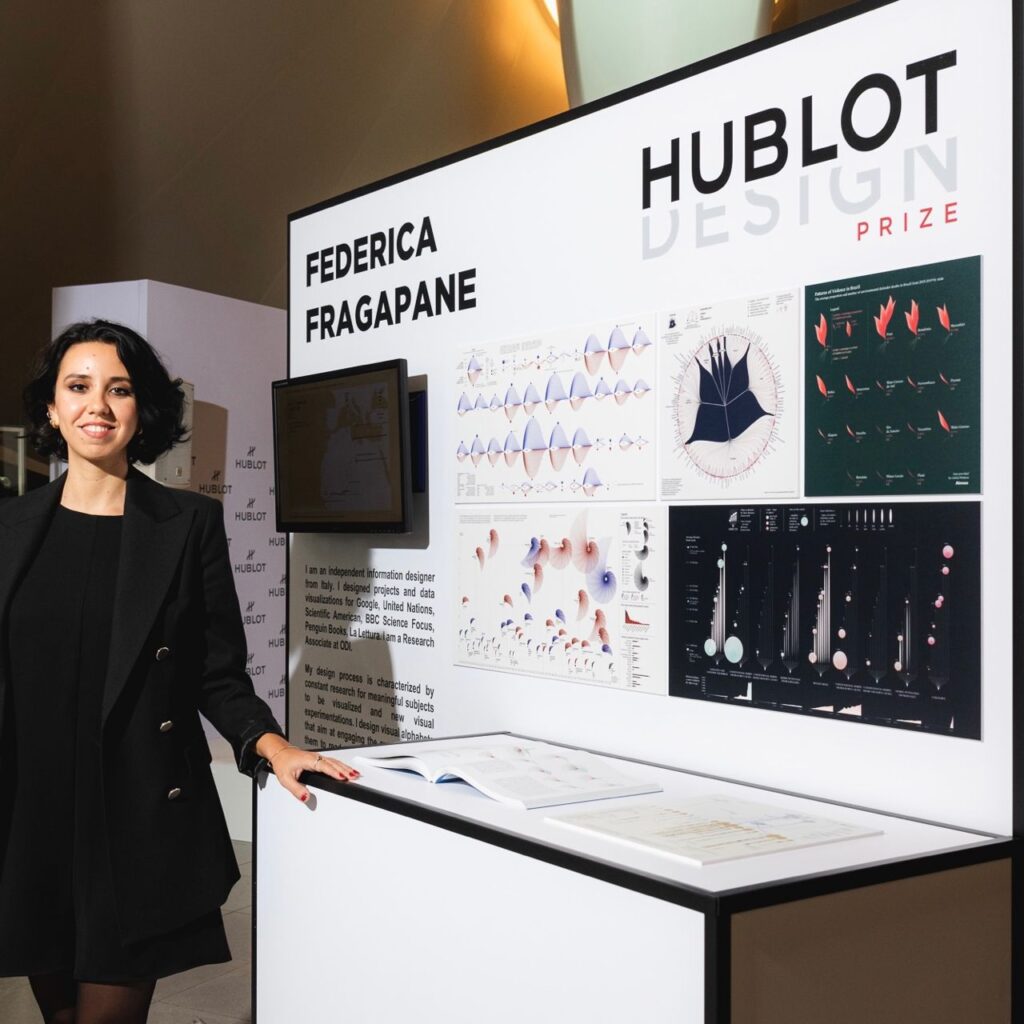 Fragapane received one of the two Pierre Keller Awards up for grabs, sharing the podium with German designer Eva Feldkamp. First place went to Mohammed Iman Fayaz, 30 years old, illustrator, designer and contemporary artist from Brooklyn, New York.
This year in its sixth edition, the Hublot Design prize is the most important and conspicuous accolade in the design sector, conceived to support young talents and promoted by watchmaker Hublot. Hailed by many designers as an excellent career accelerator and springboard, the award not only recognises a single design but the artist's entire pathway of research and experimentation, as Ricardo Guadalupe, CEO of Hublot states: "to pass from the shadow to the light, from object to famous piece, from promising newcomer to household name, triggering factors are required and one of these is the Hublot Design Prize".
"As a proud Alumna of the Politecnico di Milano, I am delighted to personally notify you that my work has been selected to receive the Pierre Keller Award in London, Fragapane wrote to the editors of Alumni. "I had the honour of presenting my designs to a judging panel composed of Marva Griffin Wilshire, Hans-Ulrich Obrist, Alice Rawsthorn and the Formafantasma studio".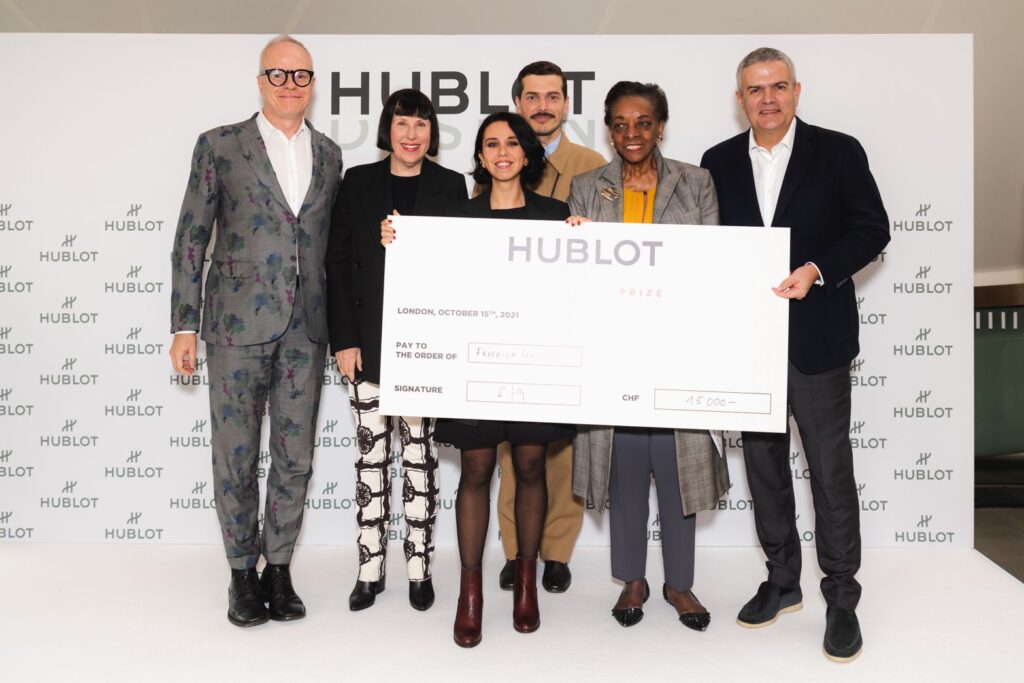 The Hublot Design Prize awards are assigned by an independent judging panel that proposes the candidates and by a quality committee, this year formed by none other than Marva Griffin Wilshire, creator and curator of SaloneSatellite, Hans-Ulrich Obrist, artistic director of the Serpentine Gallery in London which hosts the event every year, British critic Alice Rawsthorn and the duo of Italian designers Formafantasma, who won the award in 2018.
2021 is the year of the silver medal for Fragapane, who also took home second place in June at the European Design Awards. She won this first silver for her column "Dati visivi" (Visual data), published weekly in "La Lettura", the cultural supplement of the Italian newspaper "Corriere della Sera", which speaks about her here.