Politecnico di Milano, after the victory last year, also won the second edition of the "Leonardo Drone Contest. An Open Innovation Challenge ", a unique competition in Italy, launched by Leonardo to promote the development of Artificial Intelligence applied to the field of unmanned systems . It is part of a three-year experimental project that will close in 2022 and puts the Unmanned Aerial Vehicle (Uav) under the spotlight , remotely piloted aircraft, to develop new technologies and feed the ecosystem made up of companies, SMEs and universities.
The competition was held in several sessions from 28 to 30 September in Turin, in the headquarters of the Leonardo Aircraft division, where the teams of Politecnico di Milano, Politecnico di Torino, Alma Mater Studiorum - University of Bologna competed. Sant'Anna School of Advanced Studies of Pisa, University of Rome Tor Vergata and University of Naples Federico II.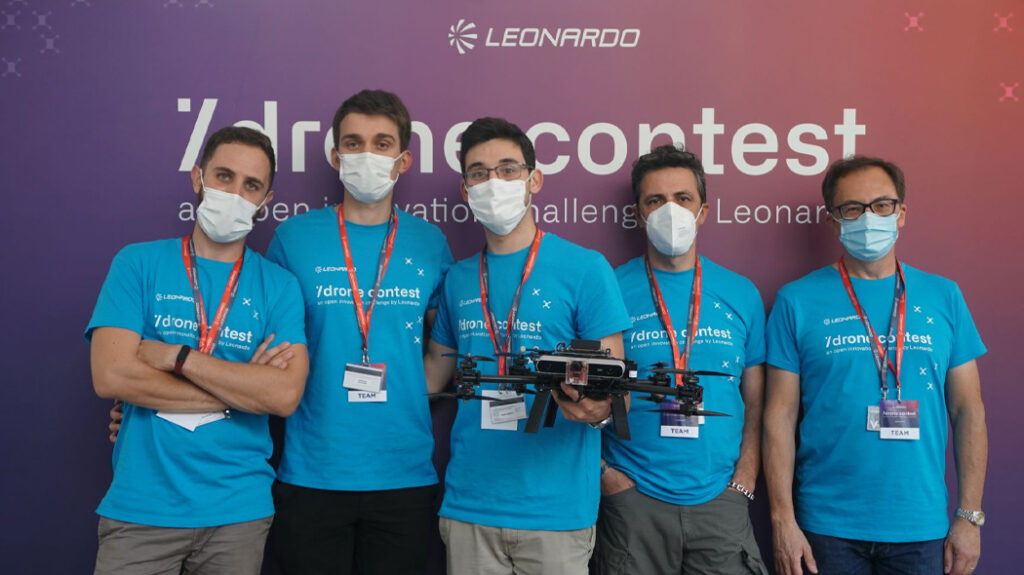 Each team has deployed a drone with the task of collecting, through photos and videos, information to allow the planning of the landing mission. The drones, therefore, with the information received, moved autonomously between buildings and areas with reduced visibility to complete their mission. The Polytechnic team, led by the PhD student Gabriele Roggi, developed the autonomous navigation, trajectory planning, collision avoidance and landing systems for the drone ROG-2 , developed in collaboration with the spin off of the Poly ANT-X .
" The performances of the teams in the race have improved dramatically and we are seeing how all the objectives set at the birth of the" Drone Contest " are progressively becoming reality", commented Laurent Sissmann, Senior Vice President Unmanned Systems at Leonardo . "Thanks to the three-year course of the competition we intend to create a fruitful collaboration to feed the network of companies, SMEs and Universities, as well as wanting to stimulate the entrepreneurial talent of the young participants which will lead to the birth of start-ups in the sector" .
Several newspaper reported on the event, among notable ones: Il Giorno e Wired.
Among the most important university competitions, we also point out the imminent final of the Indy Autonomous Challenge , which we also talked about in issue 9 of MAP, on page 28.
With a donation of € 30,000, you help support a doctoral student for all three years of his or her research path. Scholarships for PhD students are awarded each year in November on the basis of merit criteria. Donate now.
Credits header: www.quadricottero.com
Credits home: wired.it