During the next few years, researchers at Politecnico di Milano will deal with "burning" issues such as global warming, energy transition, ethical application of decision algorithms and many other themes that will have a big impact on society and all our lives.
This is the case of 17 young researchers who have recently arriveD at our University departments thanks to a "Marie Curie Postdoctoral FellowshipS": a European scholarship for young scientists dealing with crucial themes on an international level. Each young researcher will be looked after by a supervisor, that is a professor or researcher expert in the subject, who will help the MSCA grantee to develop the research project and enhance their training.
Let's find out what they will be dealing with:
HOW TO SAVE ENERGY?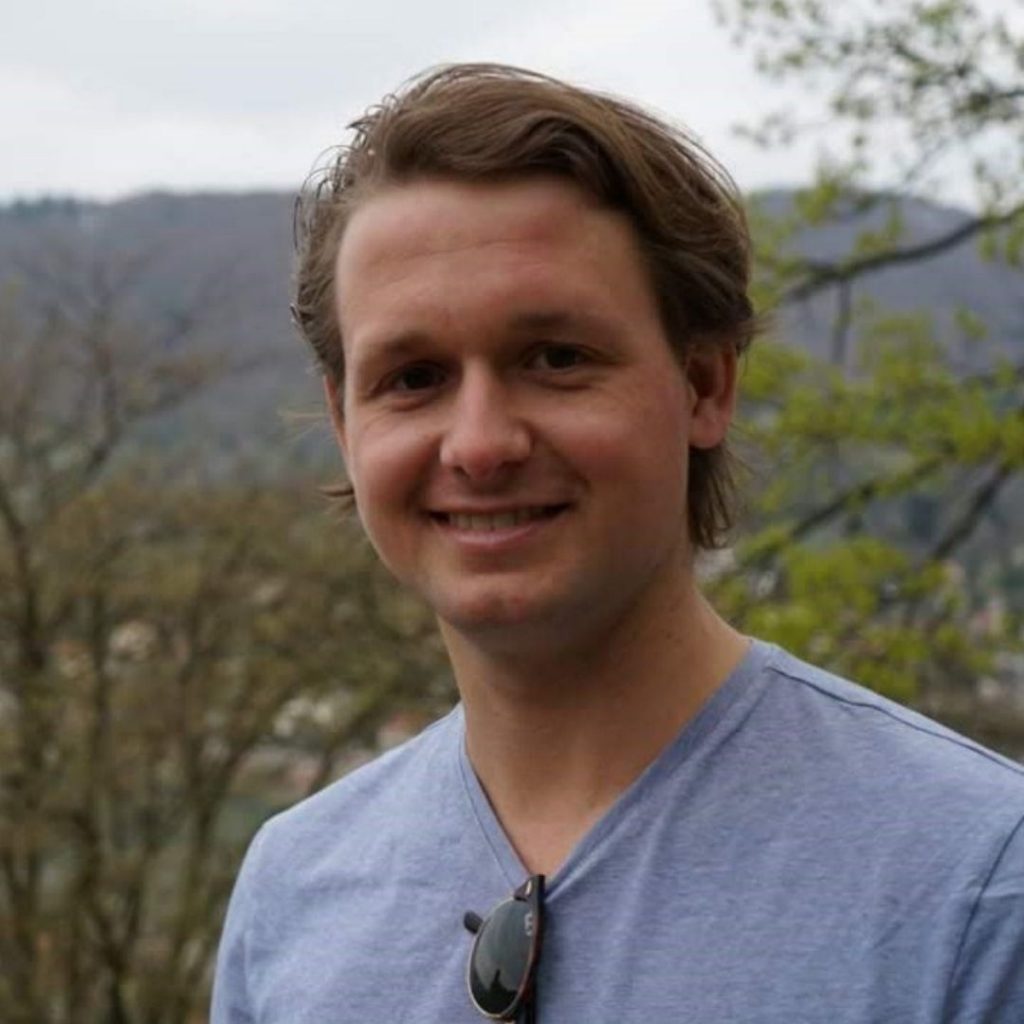 Usando tecniche di deep-learning, Wietse M. Boon vuole sviluppare nuovi e più efficienti modelli per descrivere e prevedere il comportamento del flusso nel sottosuolo per capire come stoccare energia da fonti rinnovabili in modo sicuro. Boon è uno dei ricercatori che si sono appoggiati alla MSCA Master Class del Politecnico, un percorso che affianca i migliori post-doc da tutto il mondo che vogliono candidarsi a un grant Marie Curie e scelgono il nostro Ateneo come host institution: "La masterclass mi ha insegnato come allineare la mia proposta con gli obiettivi principali della MSCA Individual Fellowship e mi ha dato preziosi consigli".
COOLER CITIES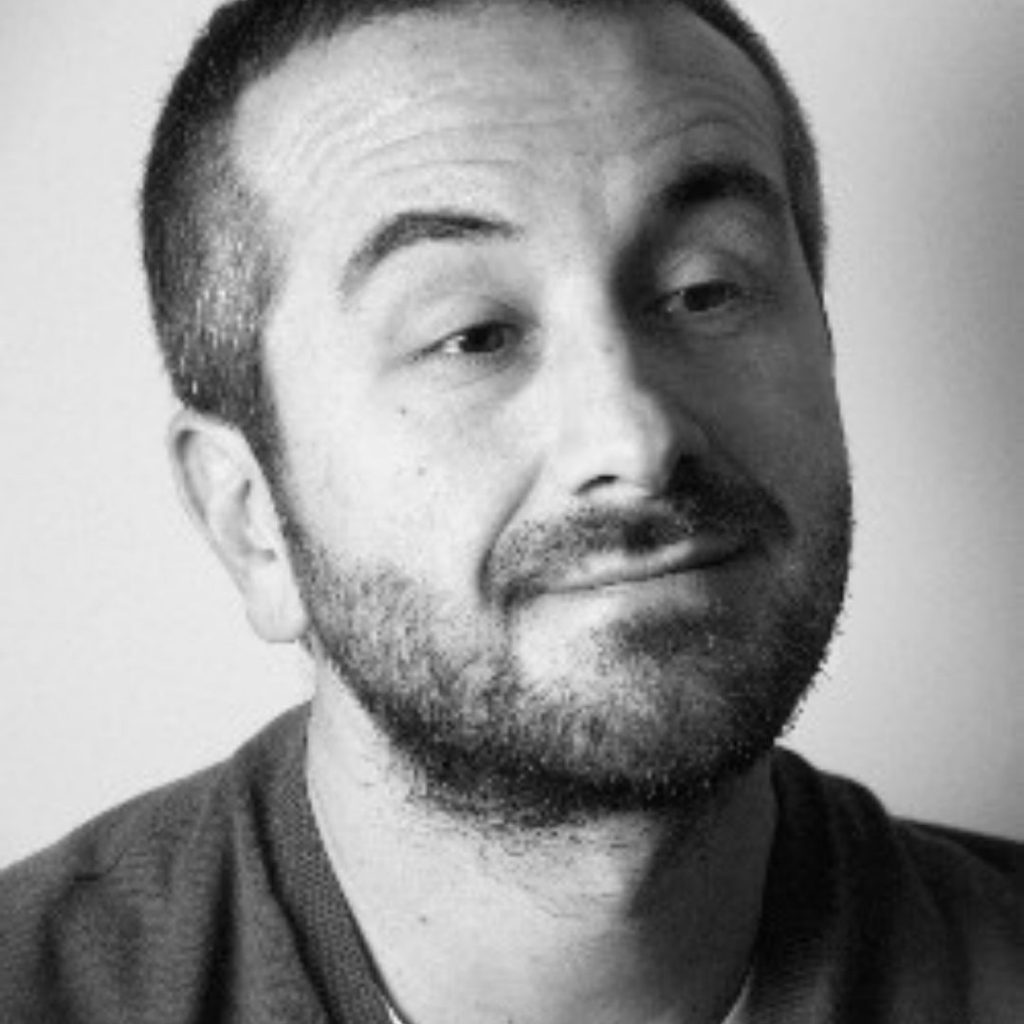 Nicola Colaninno, 43 years
MultiCAST: Multiscale Thermal-related Urban Climate Analysis and Simulation Tool
2022-2025
Funding: € 251,002.56
DEPARTMENT OF ARCHITECTURE AND URBAN STUDIES (DASTU)
Supervisor: Eugenio Morello
Keywords: urban heat island; climate-proof urban planning; giscience
Colaninno will deal with the phenomenon known as Urban Heat Island and will develop a decision-making support system for climate planning and design with the aim of making cities livable during the summer months. The system will be tested in three urban areas in Los Angeles, Amsterdam and Milan.
ULTRAFAST PARTICLES AND PROCESSES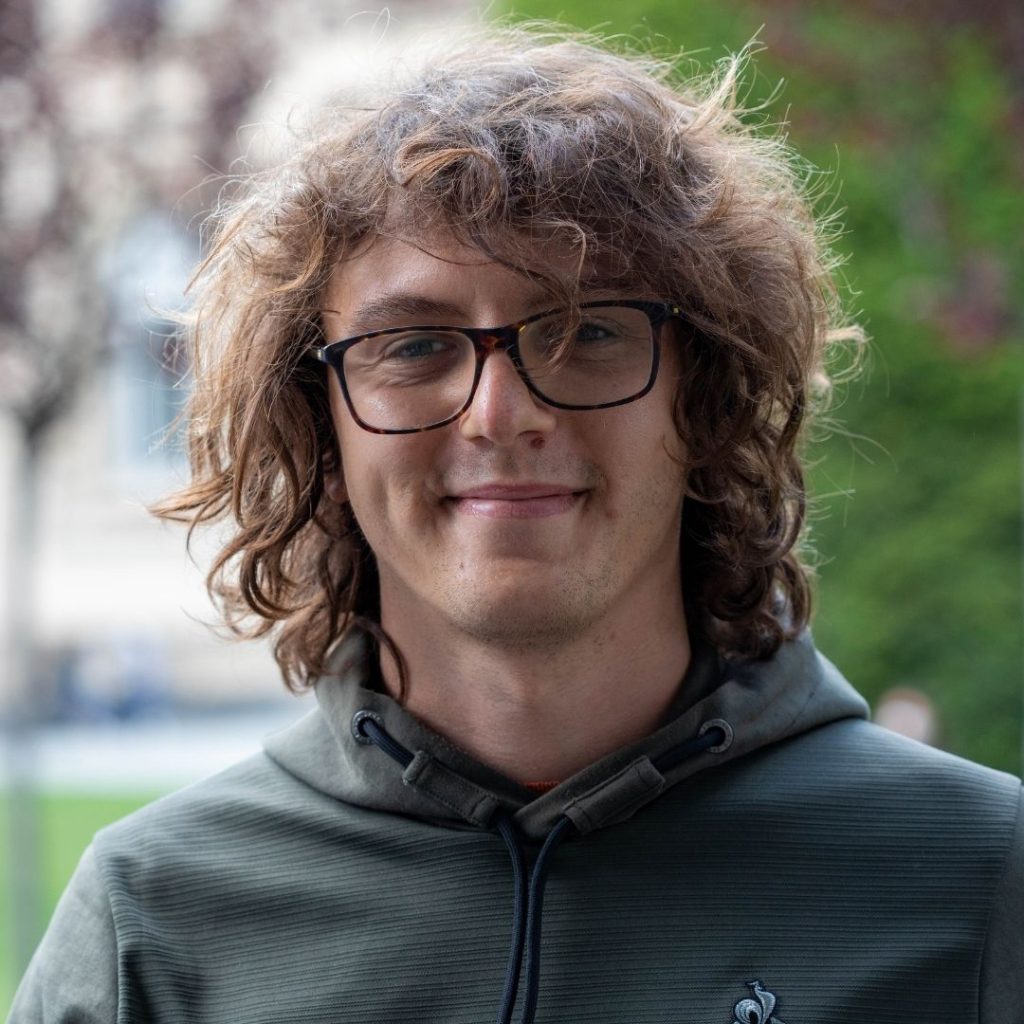 Maurizio Reduzzi, 33 years
HETRUSQ: HETeRoaromatic biomolecules Ultrafast Spectroscopy in liQuids
2021-2023
Funding: € 171,473.28
DEPARTMENT OF PHYSICS (DFIS)
Supervisor: Mauro Nisoli
Keywords: attosecond physics; ultrafast spectroscopy; ultrafast optics
Reduzzi will work as part of Professor Nisoli's group (we talked about his ERC project, TOMATTO, in edition #9 of MAP). "HETRUSQ aims to explore and study charge transfer processes in organic matter using attosecond timescales as well as the interaction between molecules and water, their natural environment." Find out more
OBTAINING A LASER USING VERY LITTLE ENERGY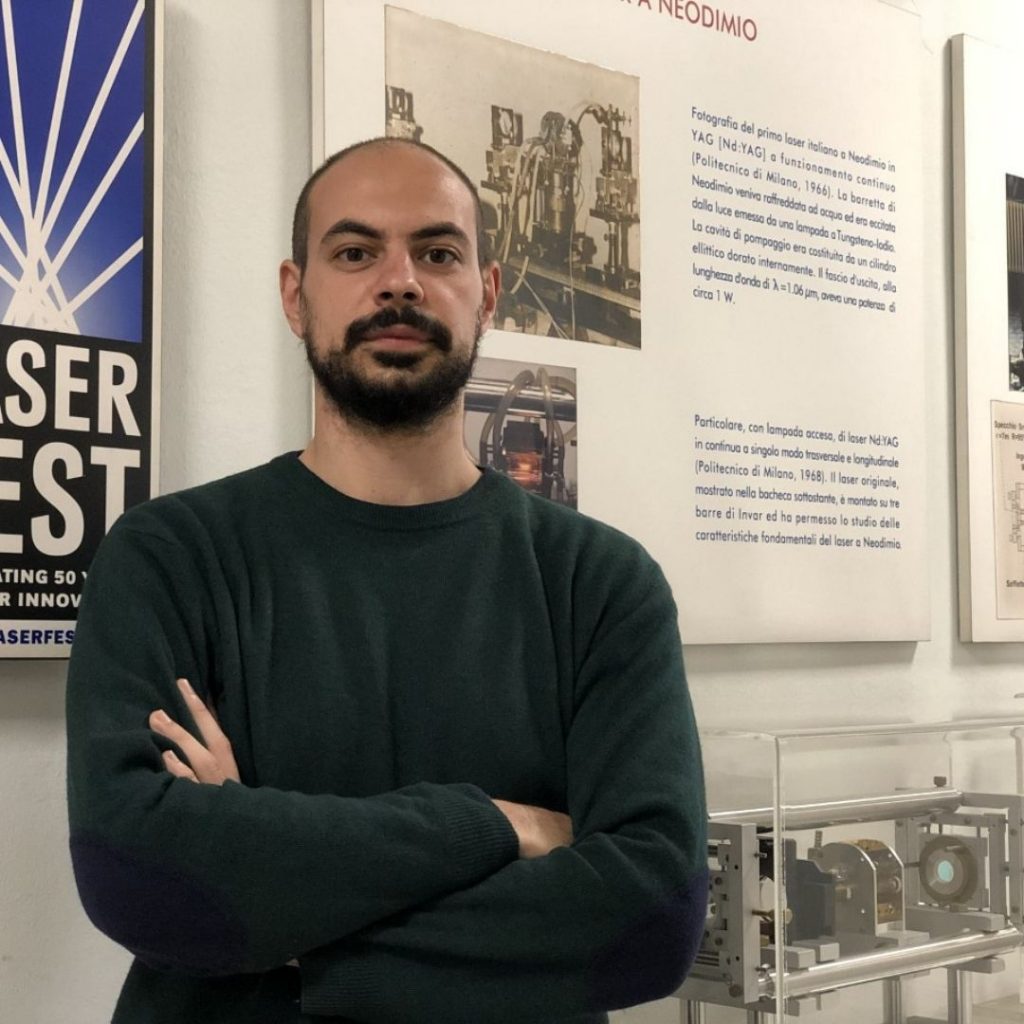 Armando Genco, 32 years
ENOSIS: ENhancing and prObing Strong light-matter Interactions in 2D materials by ultrafaSt optical techniques
2021-2023
Funding: € 171,473.28
DEPARTMENT OF PHYSICS (DFIS)
Supervisor: Giulio Cerullo
Keywords: 2d heterostructures; ultrafast spectroscopy; microcavity polaritons
Genco studies polaritons, particles that can be exploited to obtain coherent light sources (laser) with innovative and low threshold materials that require very little energy: "The potential for the world of telecommunications and computing, for example, is very promising both in terms of speed and environmental impact." Find out more
CAN AN ALGORITHM BE "FAIR"?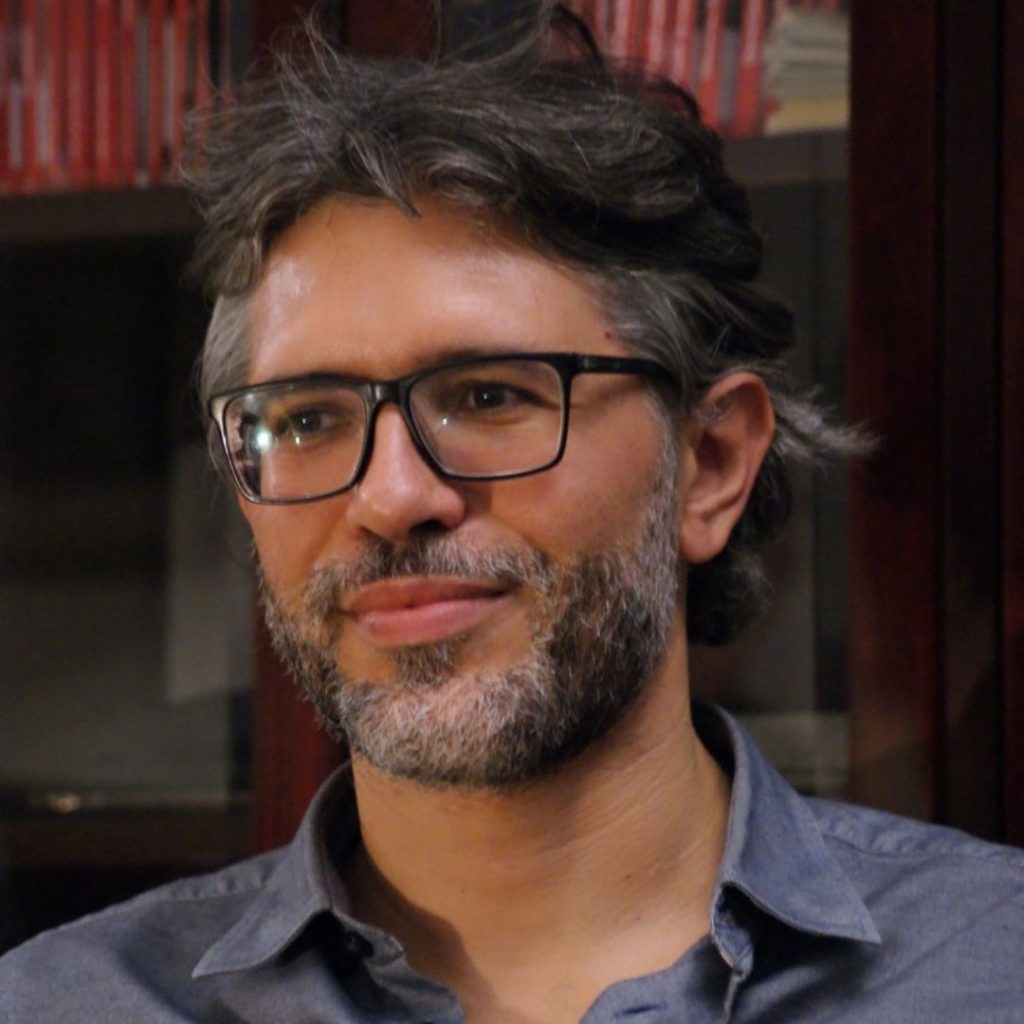 Michele Loi, 42 years
FPH: Fair predictions in health
2021-2023
Funding: € 183,473.28
DEPARTMENT OF MATHEMATICS (DMAT)
Supervisor: Giovanni Valente
Keywords: statistical predictions; fairness; algorithms
"The way in which data is looked at gives different results. And not only in terms of scientific considerations but also on a moral level. Our ideas, our values dictate how we read data to extract a judgment about the fairness of the algorithm." Find out more
RENEWABLE ENERGIES AND INTERMITTENCE ISSUES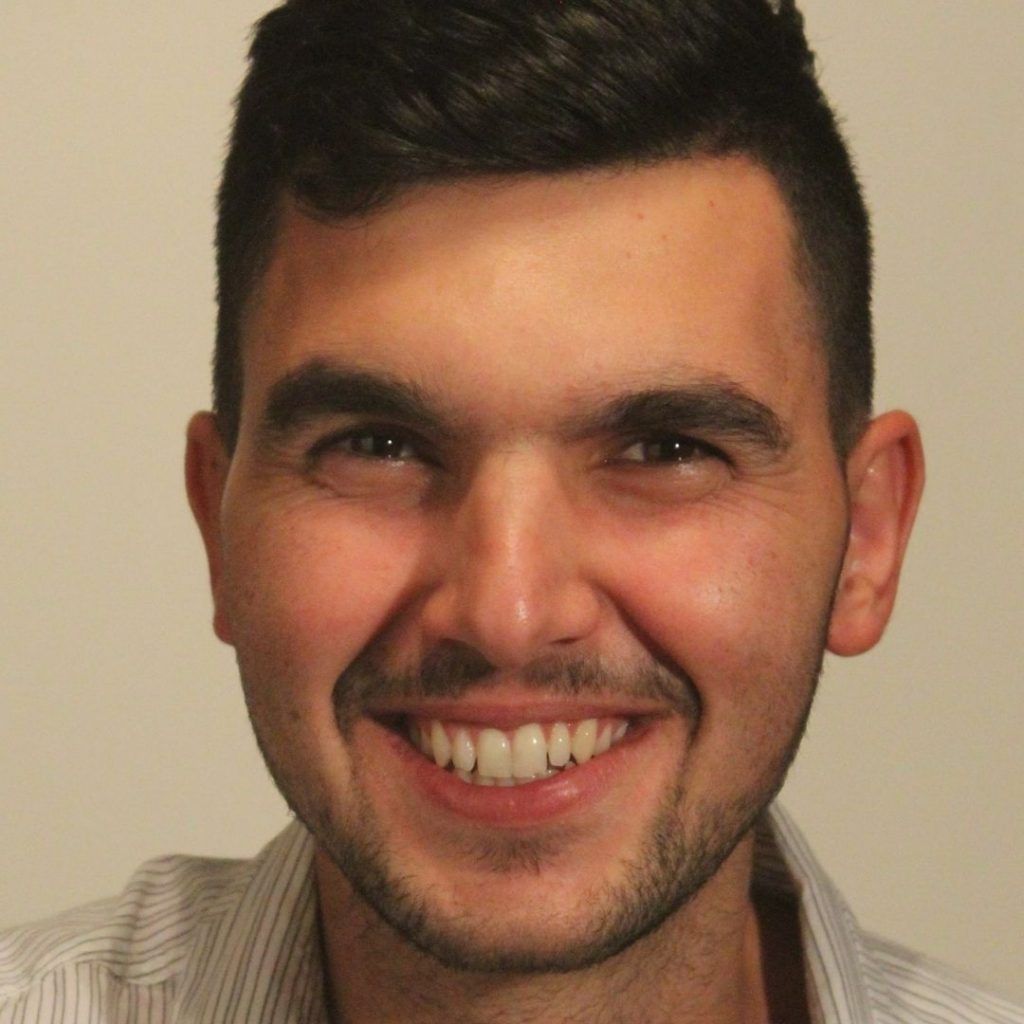 Mark A. Bajada, 30 years old
SSEFR: Single-Site Electrocatalytic Flow Reactor for C-C Coupling
2021-2023
Funding: € 171,473.28
DEPARTMENT OF CHEMISTRY, MATERIAL AND CHEMICAL ENGINEERING "GIULIO NATTA" (DCMC)
Supervisor: Gianvito Vilé (we talked about Gianvito in MAP #9, on page 22)
Keywords: catalysis; flow chemistry; green chemistry
Bajada aims to identify and create new materials able to convert energy from renewable sources into chemical energy to solve the intermittence issues associated with renewable energy. Find out more
SLEEP CRISIS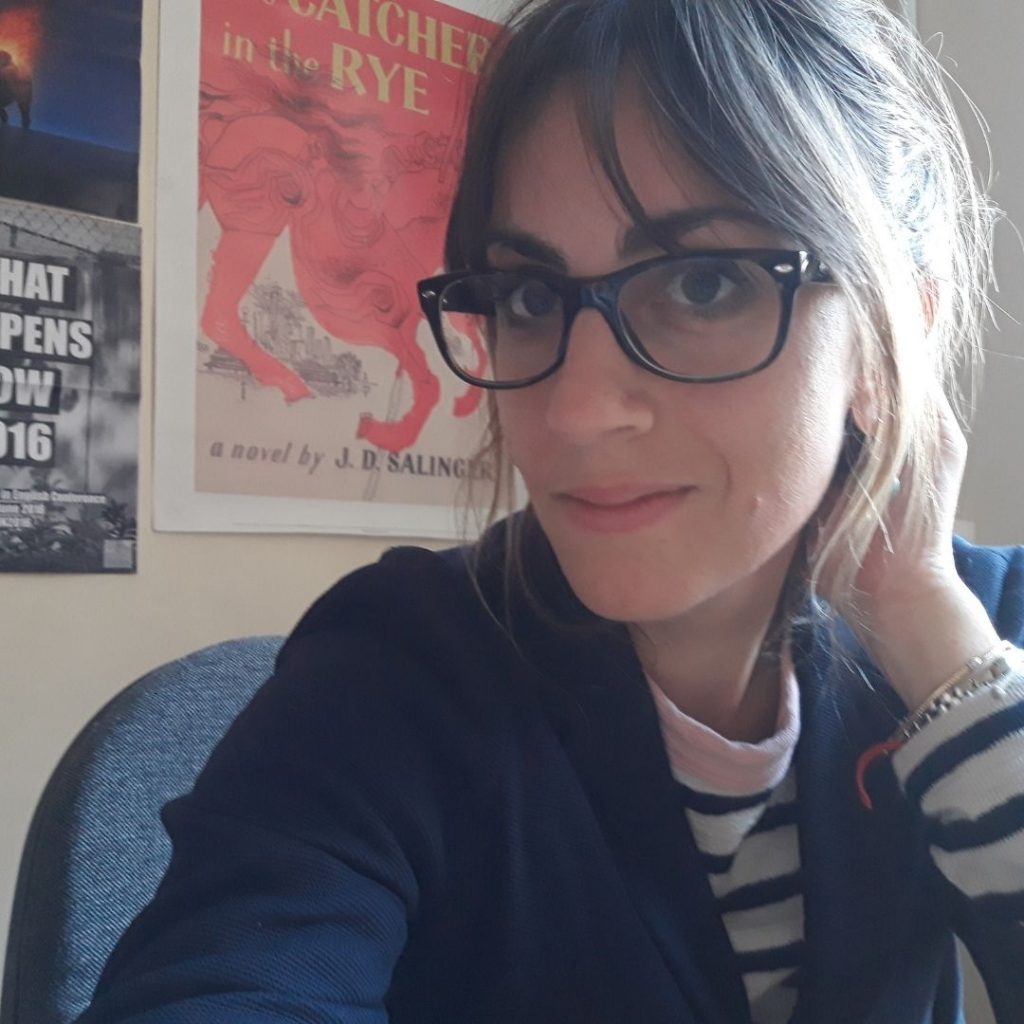 Diletta De Cristofaro, 34 years old
SCRAPS: writing the Sleep CRisis: 24/7 cAPitalism and neoliberal Subjectivity
2021-2024
Funding: € 257,209.92
DEPARTMENT OF ARCHITECTURE AND URBAN STUDIES (DASTU)
Supervisor: Simona Chiodo
Keywords: sleep crisis; mhealth; philosophy of technology
SCRAPS will study the phenomenon that doctors and psychologists throughout the world call the "sleep crisis." De Cristofaro will analyze works of fiction, nonfiction and digital culture to investigate the impact of lead times on health and the relationship between individual health and neoliberal ideologies. Find out more
EXTRACTING PRECIOUS METALS FROM COMETS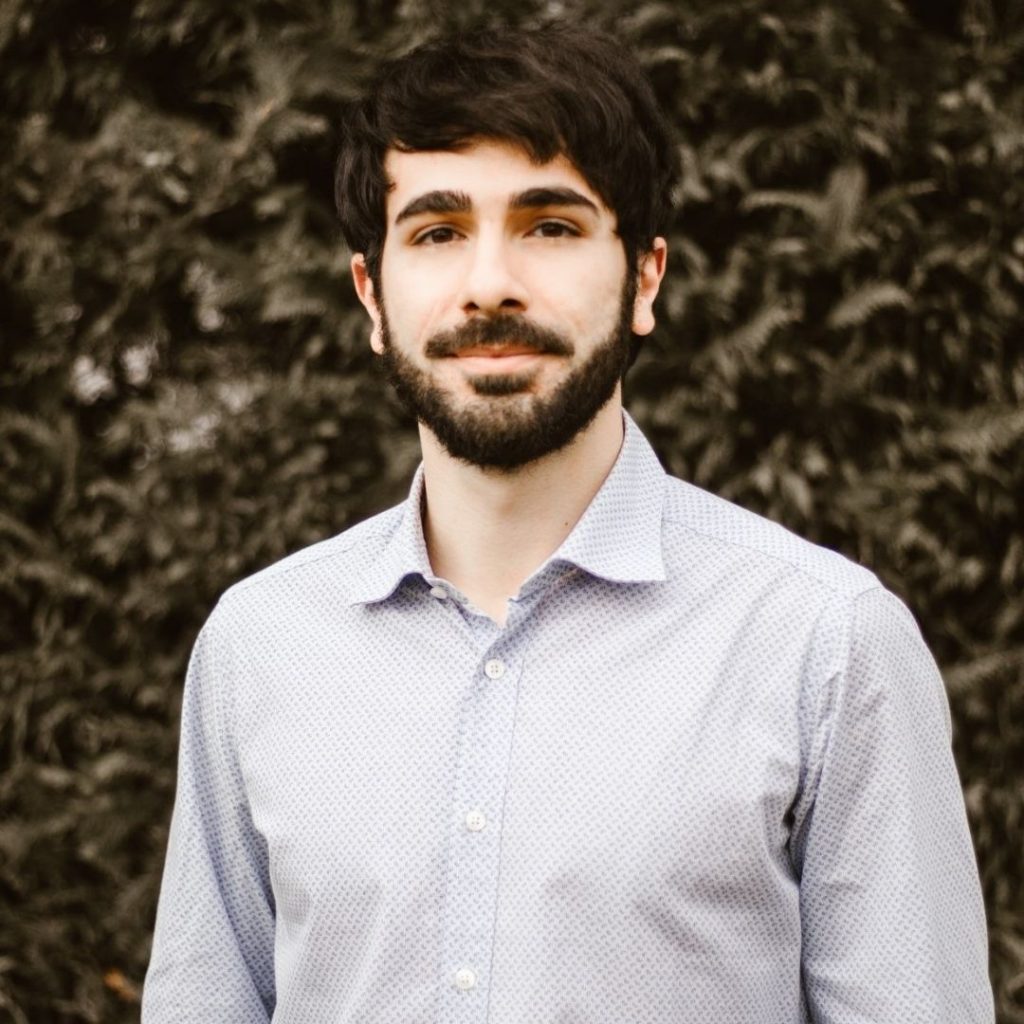 Mirko Trisolini, 32 years old
CRADLE: Collecting Asteroid-Orbiting Samples: enabling a safer, sustainable, and autonomous exploration of asteroids
2021-2023
Funding: € 229,704.64
DEPARTMENT OF AEROSPACE SCIENCE AND TECHNOLOGY (DAER)
Supervisor: Camilla Colombo (scoprila su MAP #5 a pag. 32)
Keywords: asteroid exploration; asteroid dust particle dynamics; dust in-orbit collection
Trisolini will work to develop an innovative and autonomous system to extract rare and precious materials which may be found inside asteroids and comets. "I chose Politecnico di Milano as my host institution for the technical experience and background of the research group and the long-standing international collaborations they have access to." Find out more
PREVENTING THE RISKS OF SOIL EXPLOITATION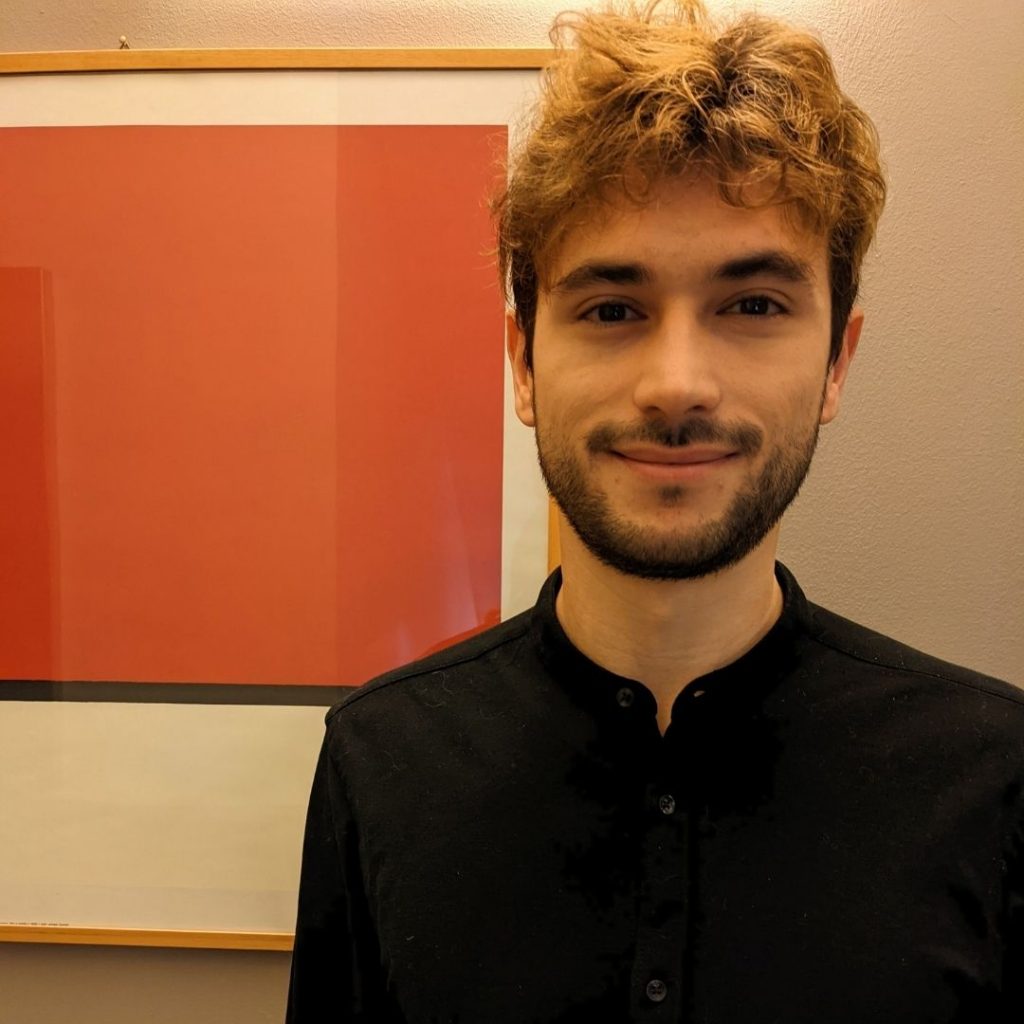 Michele Botti, 30 years old
PDGeoFF: Polyhedral Discretisation Methods for Geomechanical Simulation of Faults and Fractures in Poroelastic Media
2020-2022
Funding: € 171,473.28
DEPARTMENT OF MATHEMATICS (DMAT)
Supervisor: Paola Antonietti
Keywords: Polyhedral discretization methods; Geomechanics; Numerical modelling
Thanks to numerical simulations it is possible to predict the effects of soil exploitation. The PDGeoFF project aims to develop a mathematical and numerical framework to prevent the risks linked to various human geological activities such as the production of geothermal energy and the collection and storage of CO2.
CLIMATE CHANGE RESISTANT AGRICULTURE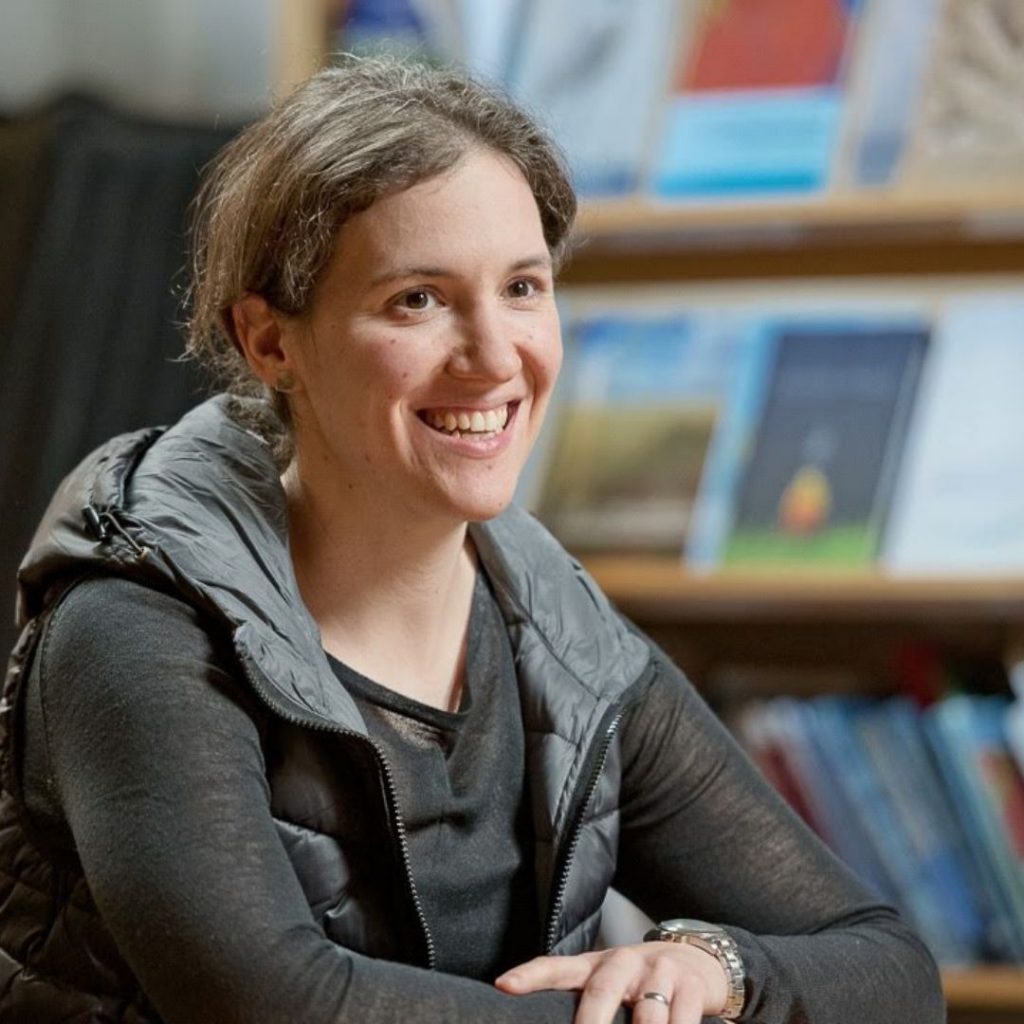 Sandra Ricart, 37 anni
MODFaBe: Modelling individual farmer behaviours in Coupled Human Natural Systems under changing climate and society
2020-2022
Funding: € 171,473.28
DEPARTMENT OF ELECTRONICS, INFORMATION AND BIOENGINEERING (DEIB)
Supervisor: Andrea Castelletti
Keywords: Farmers; Climate change; Modelling; Behaviour; Muzza system
Increasing temperatures, diminishing rainfall, flooding and drought are threatening agricultural productivity. Ricart creates models that describe the behavior of farmers and aims to understand how these models can make farming sustainable, flexible and adaptable to changes in climate.
NANO-ANTENNAS FOR SECOND HARMONIC GENERATION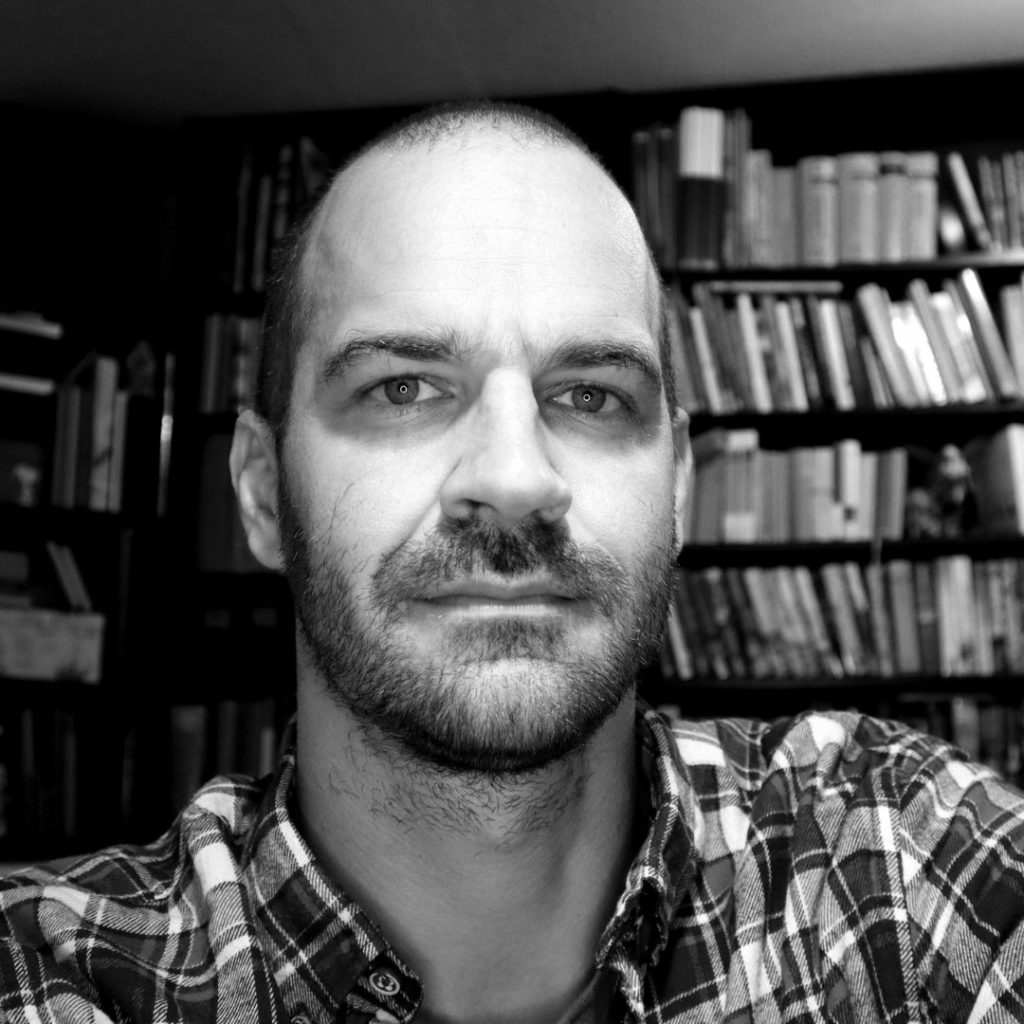 Thorsten Feichtner, 40 anni
PoSHGOAT: Potential-dependent Second-Harmonic Generation in Optical Antennas measured Time-resolved
2020-2021
Finanziamento 137.604,96
DEPARTMENT OF PHYSICS (DFIS)
Supervisor: Paolo Biagioni
Keywords: Optical antenna; Plasmonics; Second harmonic generation
Second harmonic generation is an optical process with promising applications in spectroscopy, ultrafast optical switching and optical processing of information. Feichtner is studying how to maximize generation by constructing electric contact nano-antennas with ultra-thin points and ultra-small clearances as well as developing numerical models to optimize the geometries of nano-particles.
BIOGAS AT THE CENTER OF ENERGY TRANSITION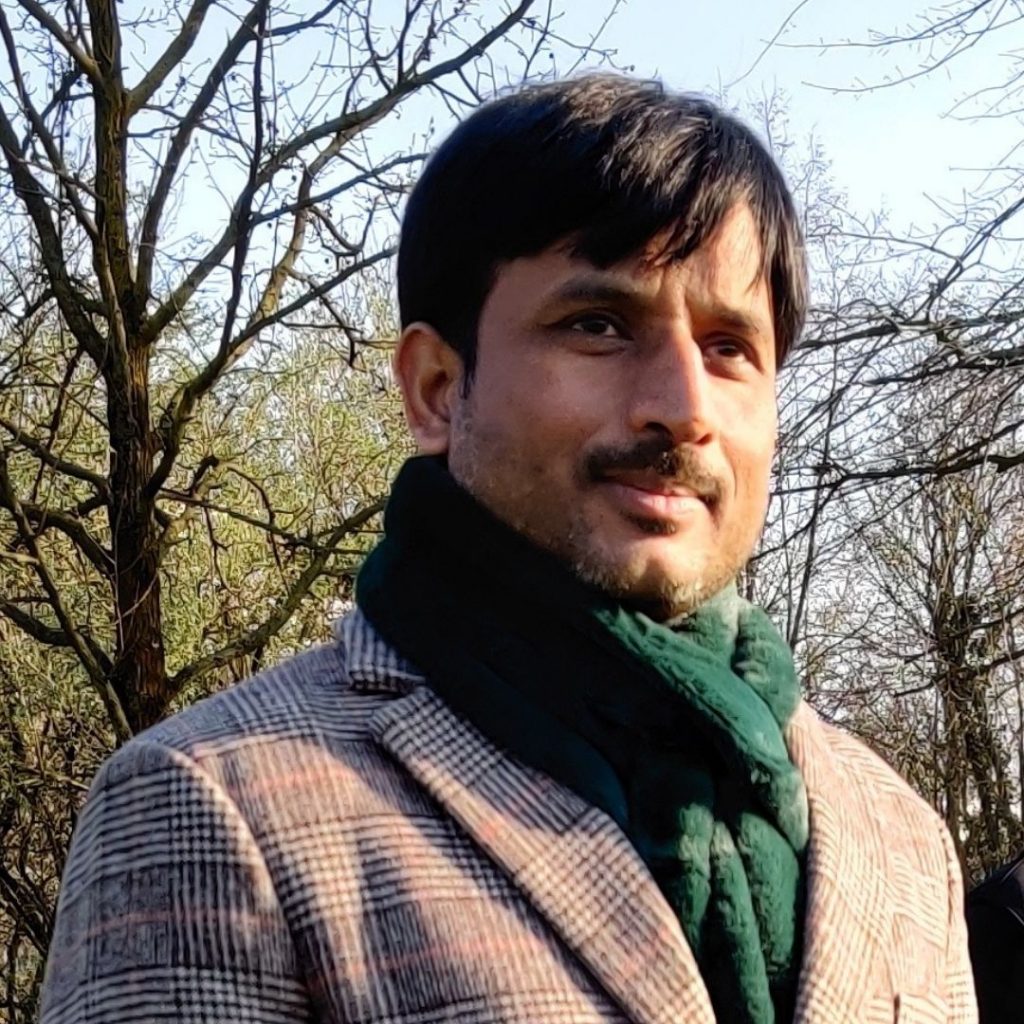 Imteyaz Alam, 37 anni
Biogas2Syngas: Rational Design for Coke-resistant Dry Reforming Catalyst using Combined Theory and Operando Raman Experiments
2019-2021
Funding: € 171,473.28
DEPARTMENT OF ENERGY (DENG)
Supervisor: Matteo Maestri (ne abbiamo parlato su MAP #6 a pag.30) Keywords: Biogas; Syngas; Coke-resistant catalyst
Biogas is an important energy source that plays a central role in the energy revolution. The Biogas2Syngas project researches and develops technology and models to exploit this resource and deals with some of its main challenges, such as improving the life-cycle and performance of catalyzers.
LOOKING AT MOLECULES FROM VERY CLOSE UP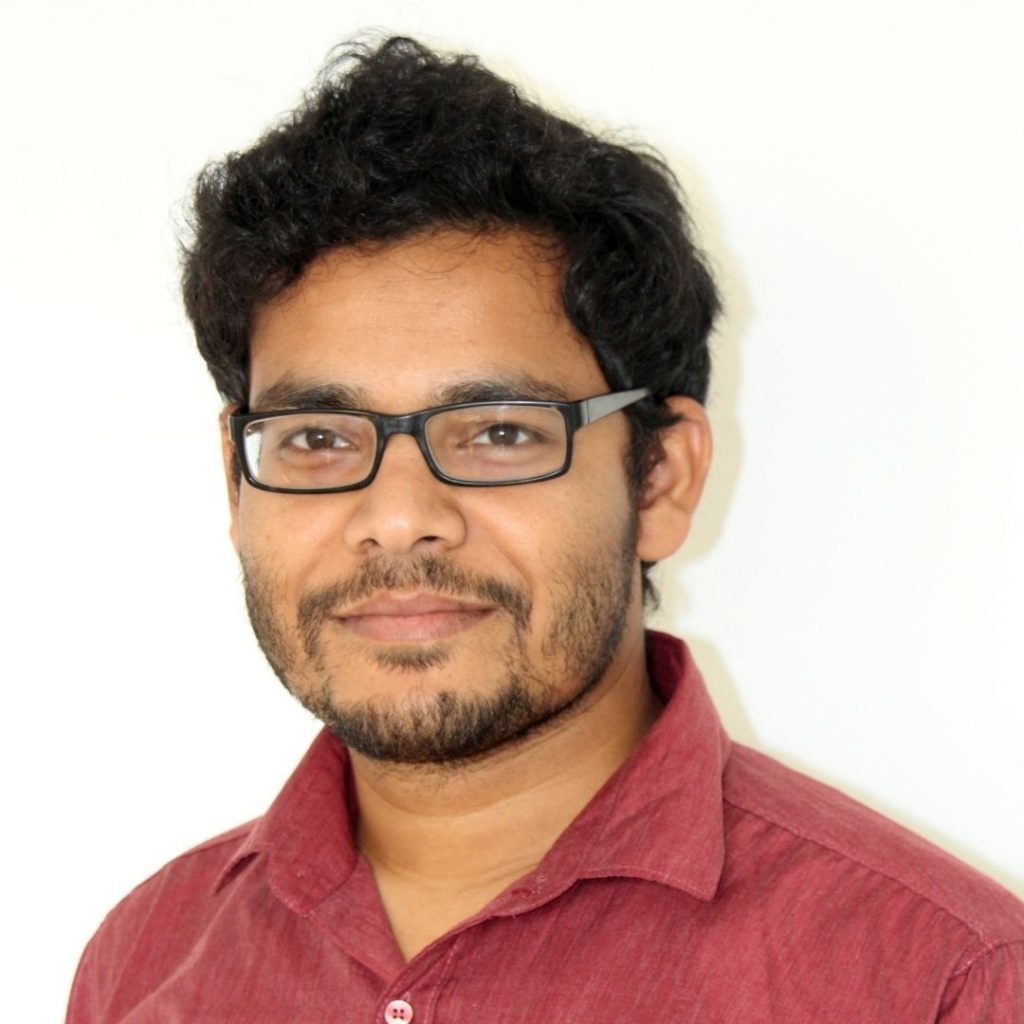 Soumen Ghosh, 32 years old
CHIRALSCOPY: Probing Ultrafast Stereochemical Dynamics by Femtosecond Electronic Circular Dichroism Spectroscopy
2019-2021
Funding: € 171,473.28
DEPARTMENT OF PHYSICS (DFIS)
Supervisor: Giulio Cerullo
Keywords: Molecular Handedness; Ultrafast Chirality; Femtosecond Dynamics
Ghosh is developing a new-generation spectroscopic technique which is highly sensitive to the three-dimensional structure of bio-molecules, to observe their movement in real time while their structure changes during a biological process. Among the various applications, in the field of structural chemistry, this technique will create tools which can be used in the fight against Alzheimer's disease, Parkinson's disease and DNA photodamage.
OBTAINING HYDROCARBONS FROM METHANOL
Torstein Fjermestad, 41 anni
EMPaTHY: use of multiscale modElling to Minimize coke ProducTion during the methanol-to- HYdrocarbon process
2019-2021
Funding: € 171,473.28
DEPARTMENT OF ENERGY (DENG)
Supervisor: Matteo Maestri
Keywords: Multiscale modelling; Computational fluid dynamics; Molecular dynamics; Density functional theory calculations
Methanol can replace fossil fuels as a source of valid hydrocarbons, offering a pathway towards more sustainable fuels and chemical products. This process has been known since the 1970s but has only been employed on an industrial level during the last decade and it has yet to overcome a number of technical challenges which Fjermestad will deal with thanks to the EMPaTHY project.
AN ORGAN-ON-CHIP MODEL FOR OSTEOARTHRITIS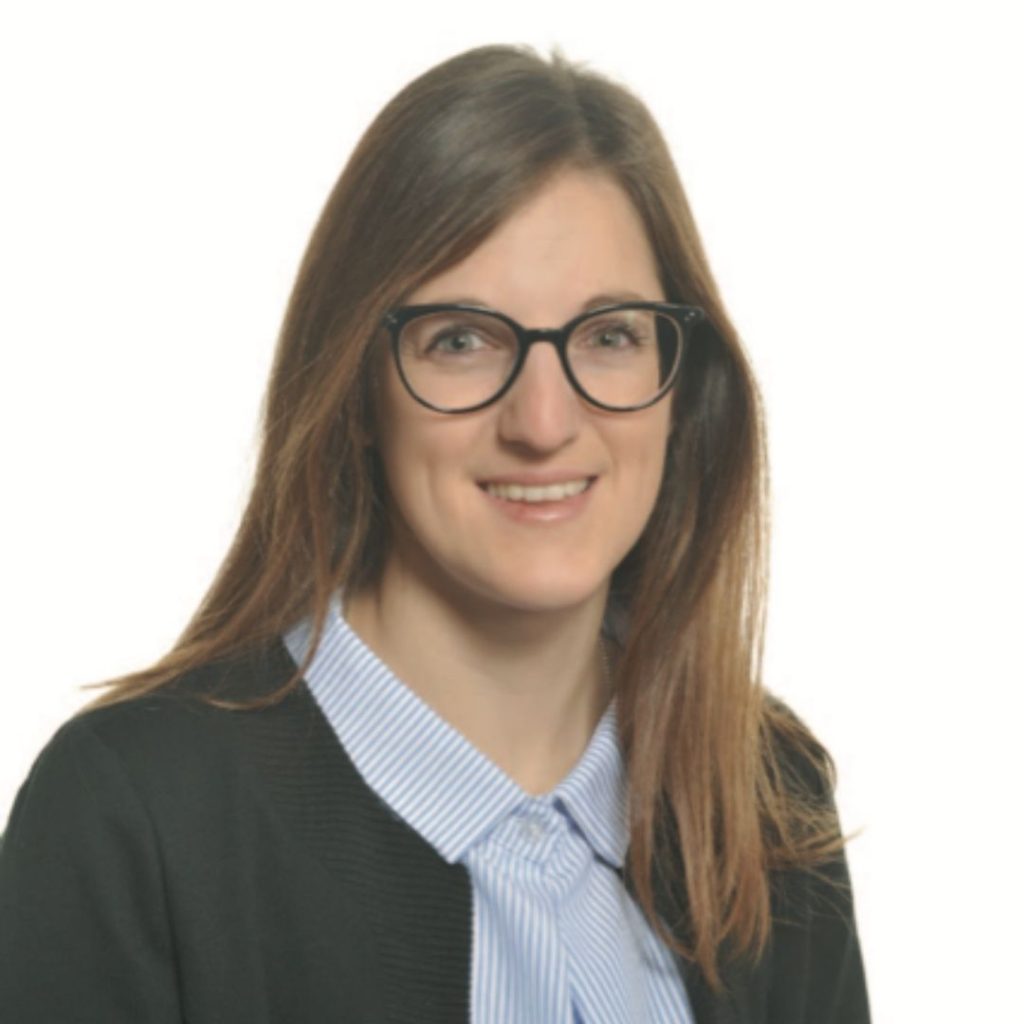 Paola Occhetta, 34 years old
uKNEEversal: a miniaturized 3D in vitro model of human joint to gain new knowledge on Osteoarthritis pathophysiology
2019-2021
Funding: € 171,473.28
DEPARTMENT OF ELECTRONICS, INFORMATION AND BIOENGINEERING (DEIB)
Supervisor: Marco Rasponi
Keywords: Organs-on-Chip; Osteoarthritis; In vitro models
Occhetta will use organ-on-chip technology to create the model of a joint affected by osteoarthritis which will recreate the complexity of this disease. It will also be used to study the mechanisms that affect the joint and the response to medication.
AUTONOMOUS SPACE GUIDANCE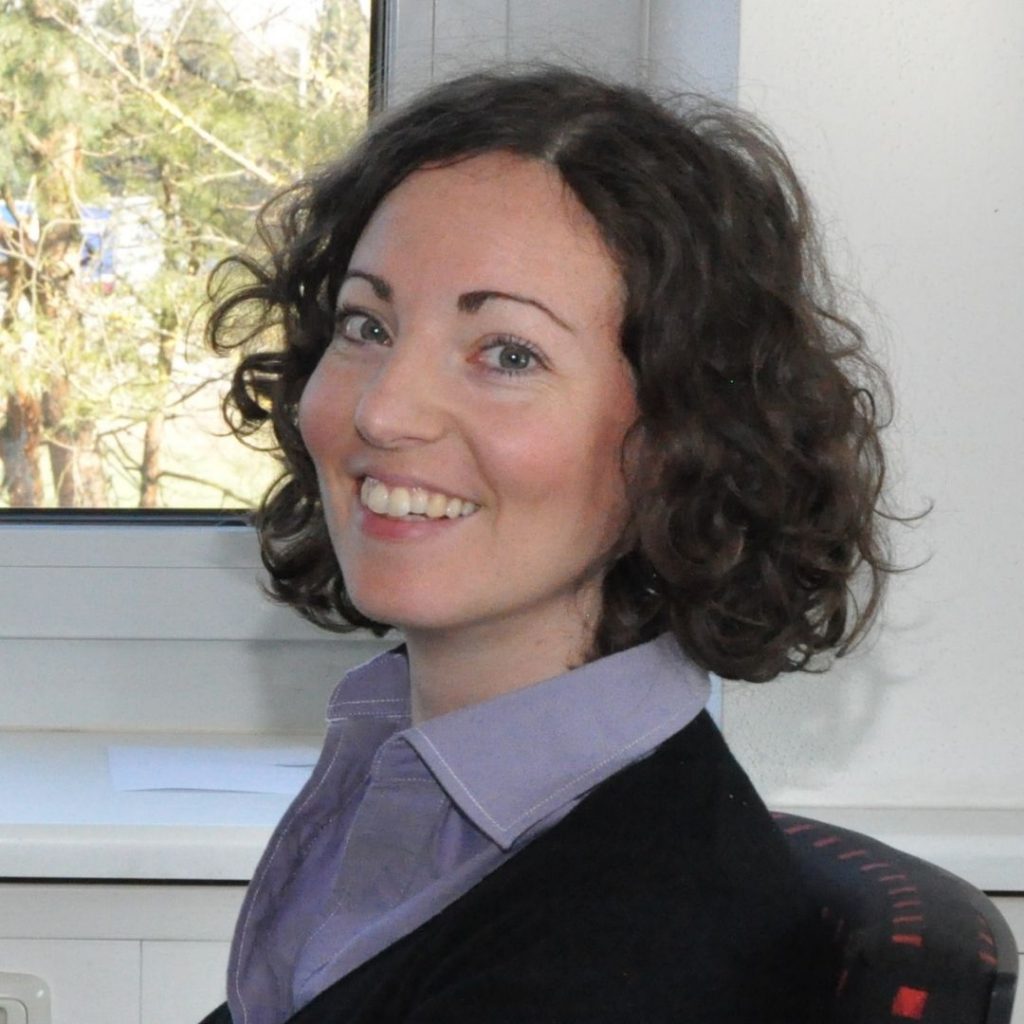 Gabriella Gaias, 41 anni
ReMoVE: Rendezvous Modelling Visiting and Enhancing
2019-2021
Funding: € 168,277.20
DEPARTMENT OF AEROSPACE SCIENCE AND TECHNOLOGY (DAER)
Supervisor: Marco Lovera
Keywords: Active debris removal; Multi-satellite mission; Spacecraft guidance navigation and control
Gaias is developing a technological solution to remove large faulty satellites polluting strategic orbits around the Earth. The biggest challenge is the development of a space navigation and guidance control system which is autonomous, robust and advanced. Gaias will be collaborating with D-Orbit, a leader in the sector and founded by the Alumnus, Luca Rossettini.
GHOSTS IN THE OPERATING ROOM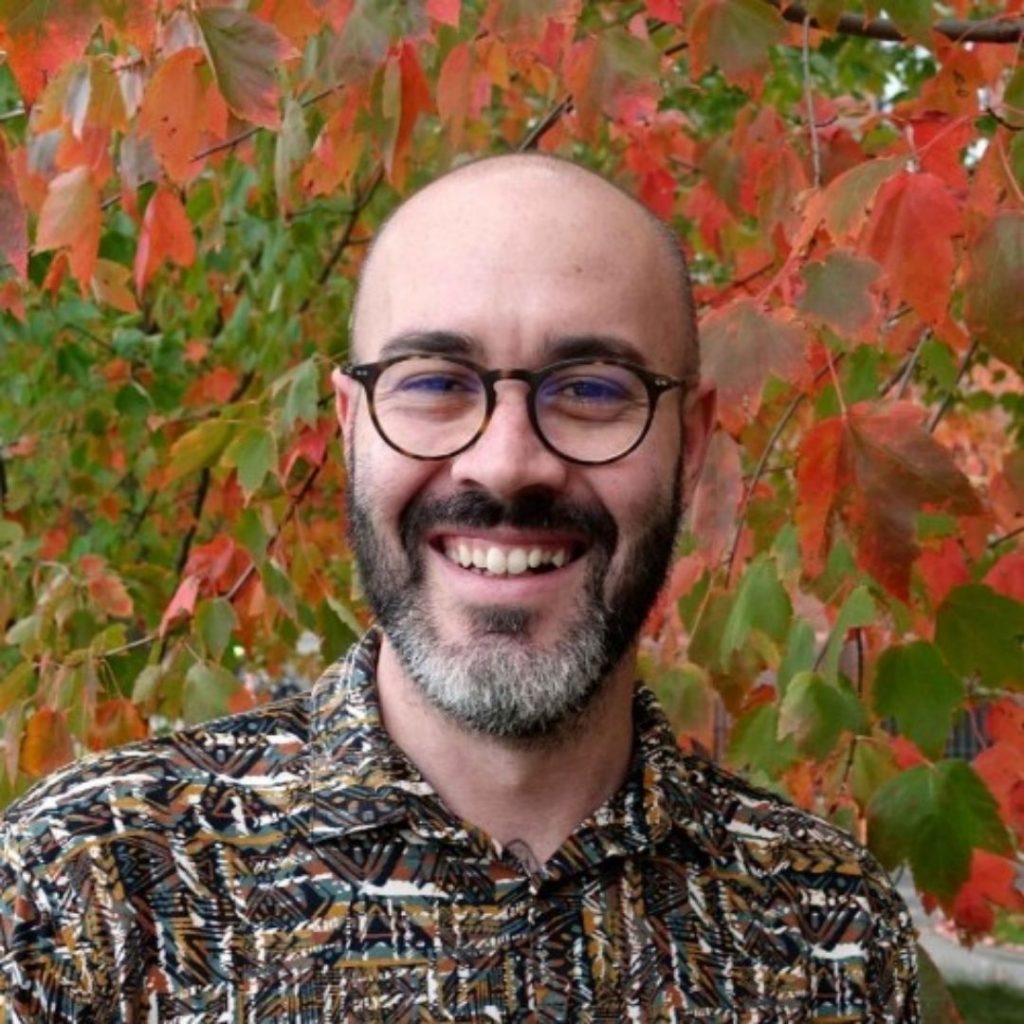 Antonio Forte, 36 anni
ALPHA-STEM: Advanced Laboratory Phantoms for Soft Tissues in Engineering and Medicine
2018-2021
Finanziamento 244.269,00
DEPARTMENT OF ELECTRONICS, INFORMATION AND BIOENGINEERING (DEIB)
Supervisor: Elena De Momi
Keywords: Mechanical Metamaterials; Soft Matter; Hydrogels
Until today, training surgeons has presented a number of limitations. A potential solution is the use of artificial synthetic models, also known as "Phantoms": reproductions of human parts and organs which allow surgeons to practice positioning anatomical structures and hand coordination. Forte aims to improve these supports with reliable tactile feedback and deformation models of real tissues.
From 2014 to now
Overall, 24 MSCA researchers have chosen Politecnico di Milano as their "host institution." . They have received about 4 and a half million Euros in funding from the European Commission and their work has generated scientific papers, new lines of research and consolidated important international scientific collaborations. The researchers below have completed their MSCA projects, some have continued their research in our laboratories, among these is Edoardo Albisetti, from the department of Physics, who has recently won an ERC grant. Others have moved to other universities throughout the world, taking a piece of Politecnico di Milano DNA with them.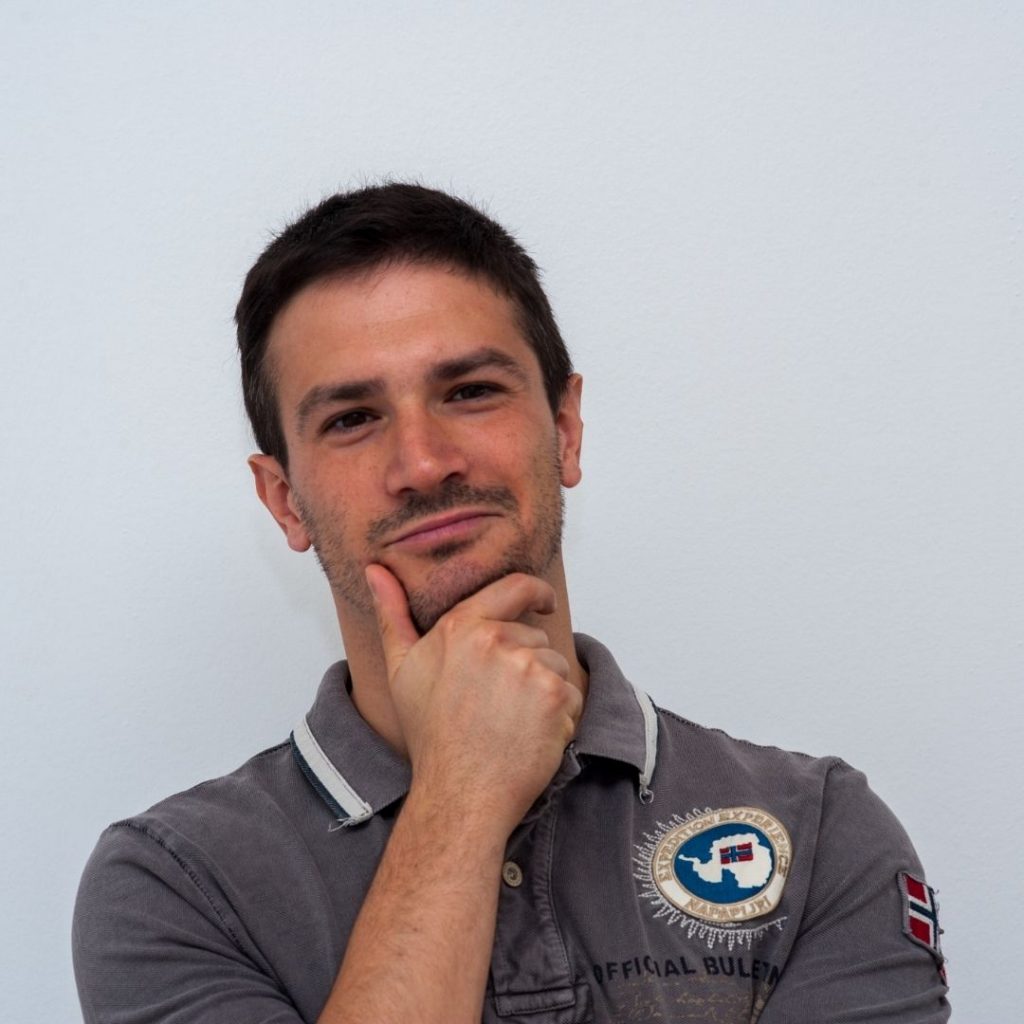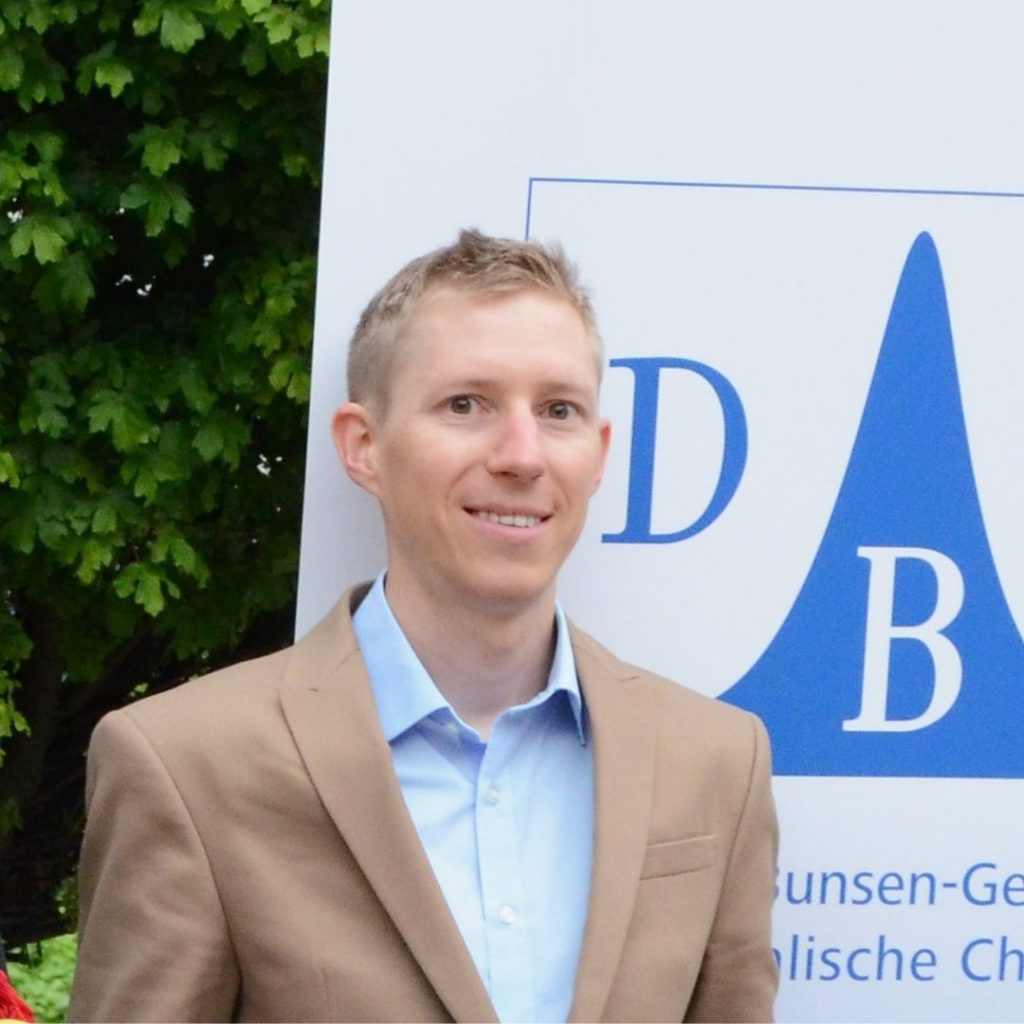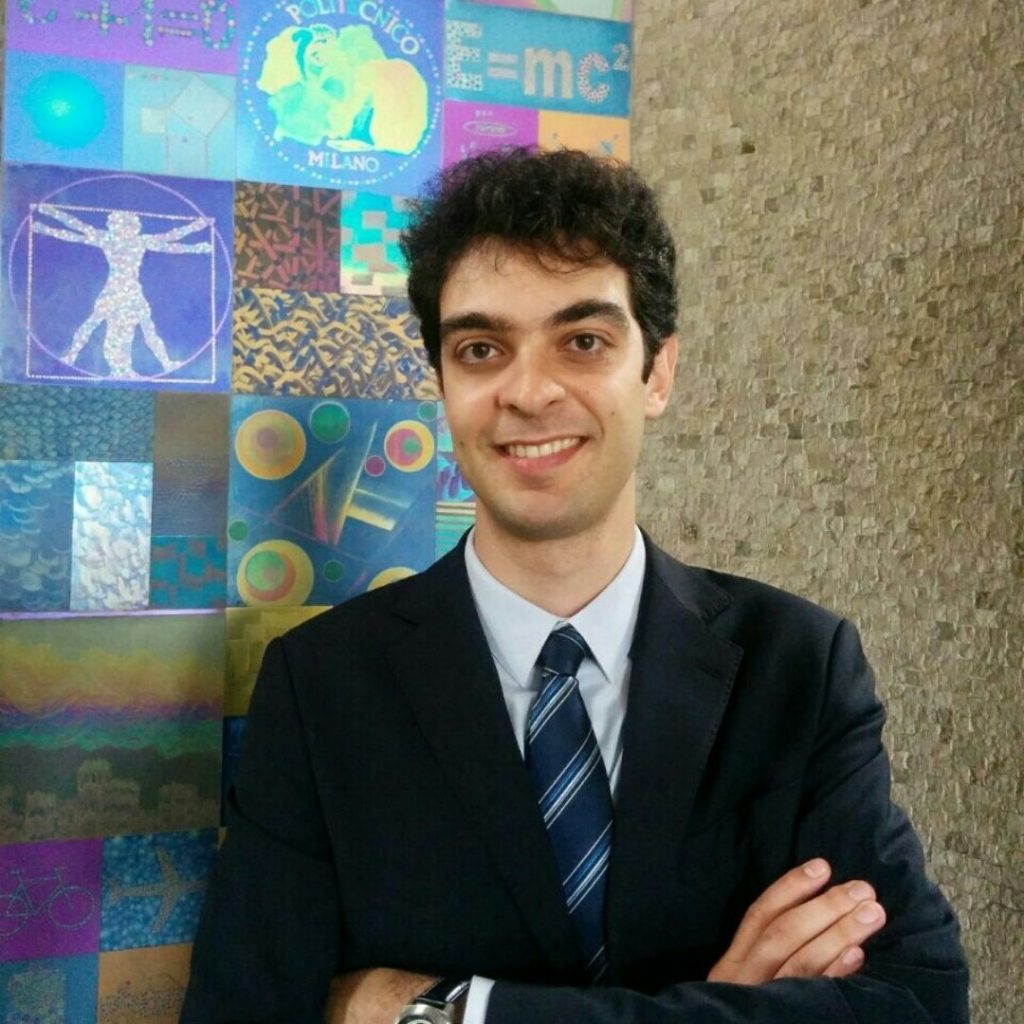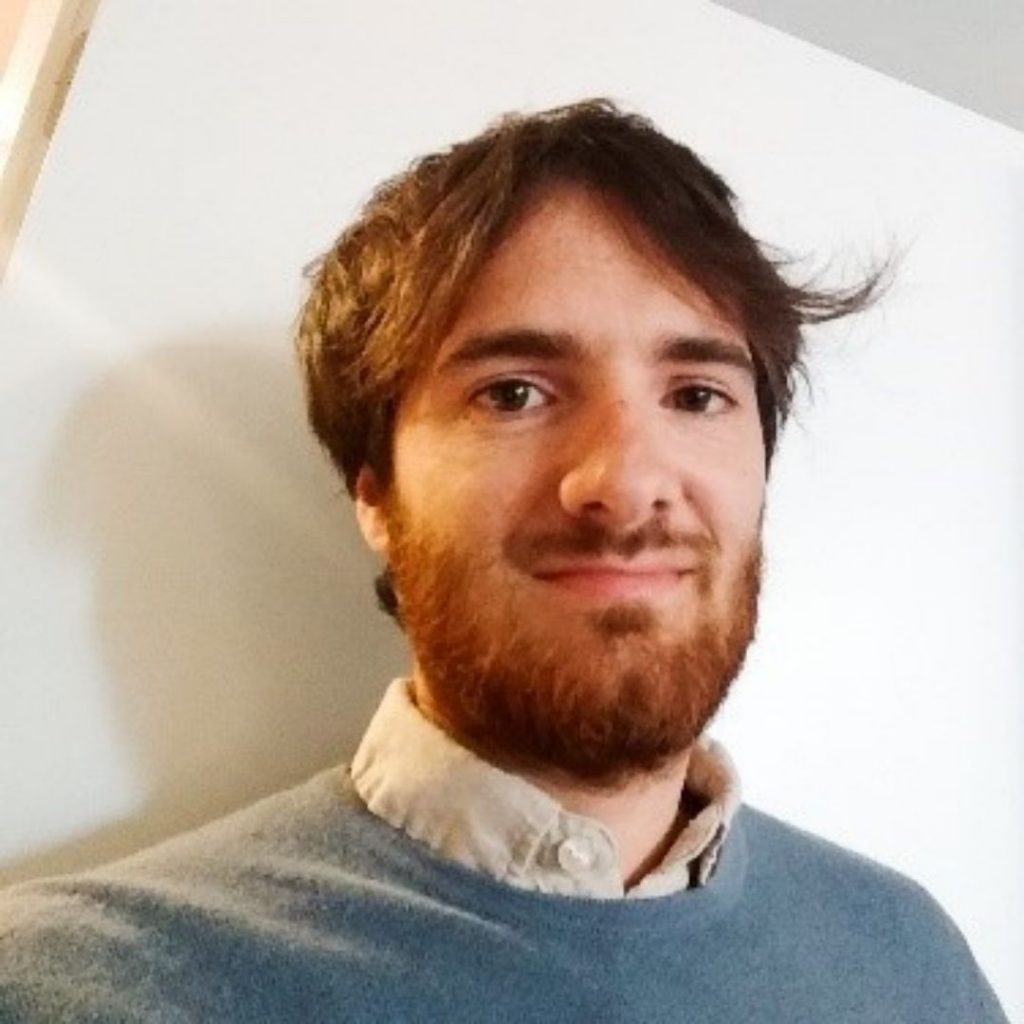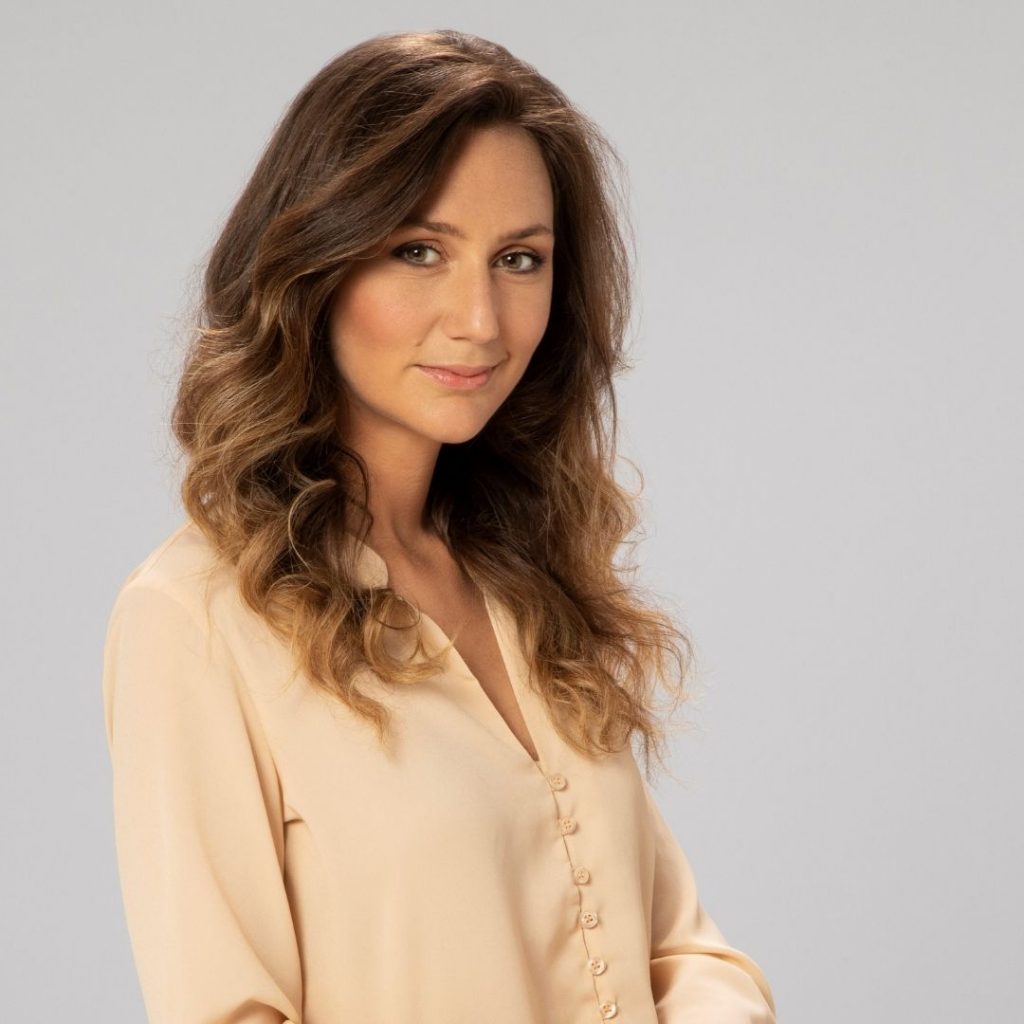 Tommaso Lotti, 38 anni
POLIS: Studying the bricks of microbial cities: characterization and structural properties of exopolysaccharides and their interaction with proteins and cations in anammox granular sludge
2015-2017
DEPARTMENT OF CIVIL AND ENVIRONMENTAL ENGINEERING (DICA)
Supervisor: Francesca Malpei