Research and technological innovation, on the one hand, to develop new-generation orthoses; on the social front, on the other hand, the research engaged families, primary school teachers and sports associations. The goal is to compensate for the functional deficit of children with hemiplegia, enabling them to get involved in sport together with their classmates.
This is theGIFT project (enGIneering For sporT for all)launched by the Politecnico di Milano, one of the winners of the2021 #BeInclusive EU Sport Awards, the competition promoted by theEuropean Commissionto celebrate organizations that use sport to improve the social inclusion of disadvantaged groups. GIFT took first place in the"Breaking barriers" category , rewarding projects that demonstrate the concept of resilience by providingexamples of how to overcome obstacles to participation in sport.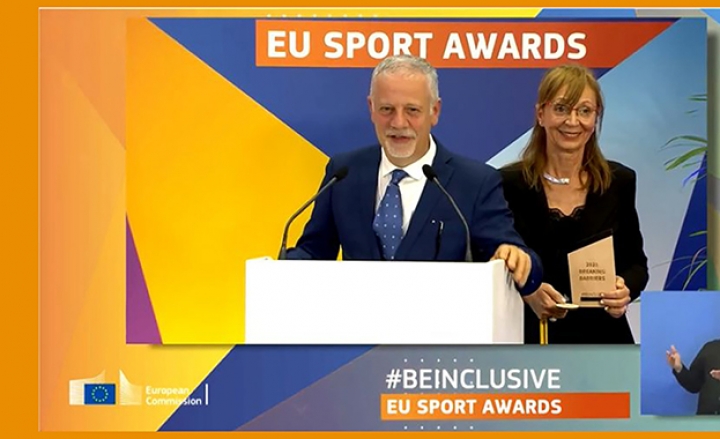 As a starting point, the research focused on 19 primary school children with hemiplegia, with the future ambition to extend the project over time to other motor, cognitive and sensory disabilities.
Organized by the E4Sport laboratory, an interdepartmental laboratory at the Politecnico di Milano dedicated to the world of sport, GIFT was launched in 2019 thanks to your "5 per mille" income tax donations and with the support of numerous partners: IRCCS Eugenio Medea - Associazione La Nostra Famiglia, Università Cattolica di Milano, the associations Edumoto Yuky ONLUS, Polha Varese and Polisportiva Milanese 1979 Sport Disabili Onlus, together with the companies ITOP, BTS and Math&Sport. The project also benefits from the support of Claudio Arrigoni (Gazzetta dello Sport).
Credits home: www.som.polimi.it
Credits header: Photo by Anna Earl on Unsplash