15 scholarships in 2022 of € 24,000 each (€ 8,000 per year, for the entire three-year period): these are the Girls @ Polimi scholarships, for girls who choose to study Engineering at Politecnico di Milano, who are attending courses with a low female presence (Aerospace, Automation Engineering, Electrical, Electronics, Information Technology, Mechanics and Industrial Production).
The project was funded by Politecnico together with 9 companies (Bain & Company Italy, Banco BPM, Eurofins Foundation, Fastweb, Gruppo Autostrade per l'Italia, Gruppo Nestlé in Italia, Intesa Sanpaolo, Leonardo, NHOA) and thanks to Alumni and Alumnae, who donated to support young girls in achieving their study and career goals in innovation and technology in STEM disciplines (Science, Technology, Engineering and Mathematics).
comments Vice Rector Donatella Sciuto to SkyTG24.
Girls @ Polimi is an opportunity to encourage girls to become engineers by enrolling at Politecnico: the project is aimed at female students who are still attending the fourth and fifth years of high school and are thinking about their university future . It is a crucial moment in which young women and young people make decisions that will affect their academic and professional future. Intervening at that moment in the life of female students is crucial to intercepting the potential engineers and scientists of the future.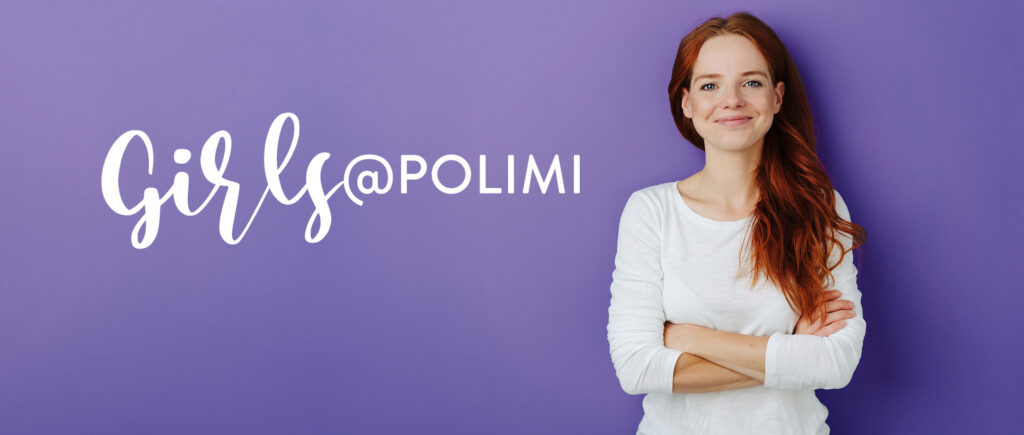 Unfortunately, even as of today, professions such as engineering are considered a "natural habitat" for men and an achievement for women - as stated by the Vice Rector Sciuto in the book Alumnae - Engineer and Technologies -. Often pursuing an engineering career requires girls to be extra motivated due to prejudices and models imposed by conformist society .
For this reason, Politecnico has created Girls@Polimi, a project of economic support for merit and the right to study, located within Gender POP - Equal Opportunities Politecniche , one of the strategic lines of development through which the University is committed to guaranteeing female students, in addition to the financial contribution, an inclusive environment.
An action of cultural transformation that starts from the corridors and the university classrooms, able to support the students during their studies with training and placement actions so that they can reach the own professional achievement. And contribute to triggering a virtuous circle, in turn becoming a model for the students of tomorrow.
You too can support the Girls @ Polimi scholarships with a donation starting from 10 euros. Click here .