Developing the prototype for a new device capable of absorbing, converting and storing solar energy sustainably and with low production costs: this is the ambitious objective that has brought together research centres from around the world, coordinated by the Italian Institute of Technology. This is LIGHT-CAP, a four-year research project which has received €3.18 million in funding from the European Union as part of the Horizon 2020 programme.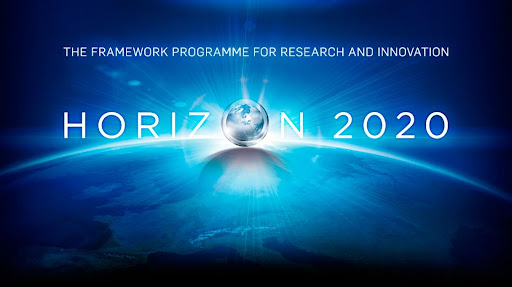 THE PROBLEMS WITH SOLAR ENERGY
The traditional methods of converting and storing solar energy are largely based on silicon solar panels and large, cumbersome batteries. Moreover, there is an undeniable issue linked to the supply of the materials required to construct these components.
With LIGHT-CAP, the researchers involved are seeking to develop a new structure based on nanotechnologies which is capable of combining the two functions - conversion and storage - into a single versatile, portable device manufactured using environmentally-friendly, easily-obtainable materials (such as minerals found in the earth's crust) in order to avoid the critical issues related to the supply of traditional materials.
SIMPLE, HIGH-QUALITY INGREDIENTS
A combination of carbon-based nanoparticles (such as graphene) composed of a few types of metal oxides (indium, zinc and tin) normally used in electronic components for mobile phones, displays and LEDs: materials with excellent energy storage capabilities and long-term stability, allowing them to be charged and discharged many times over before reaching the end of their working life
A device with these characteristics would represent an efficient solution for not only absorbing solar energy, but also converting, storing and releasing it in a controlled way as electrical energy, potentially with a significant impact, especially in the field of mobile electronics.
The project's innovative ideas were successful in the Horizon 2020 European call for proposals for "Breakthrough zero-emissions energy storage and conversion technologies for climate-neutrality" as part of the "FET Proactive: Emerging Paradigms and Communities" programme.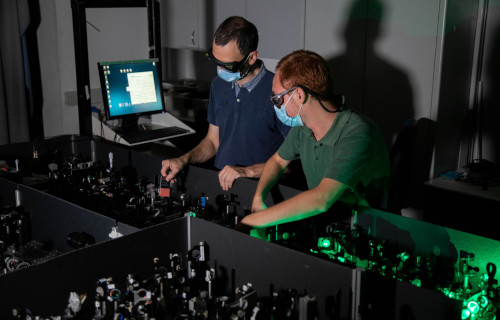 HOW WILL IT WORK?
The researchers are working on designing a prototype which could even be ready by the end of the four-year project. It is a device similar to a battery capable of being recharged using light, which would then store the energy to be used later on in order to power a piece of portable equipment.
To do this today, it takes two devices: a photovoltaic cell and a battery. LIGHT-CAP will be able to do both things. The mechanism that underpins the project is the separation of positive and negative charges after light irradiation on interfacing between two nanomaterials, one made up of nanoparticles measuring just a few nanometres, the other as fine as one or a few atoms like graphene.
THE ROLE OF POLITECNICO
The university will be tasked with combing through and studying the optical properties of the nanomaterials produced, using ultrafast continuous spectroscopy (up to a time resolution of just a few femtoseconds): techniques in which the Politecnico is a world-leading organisation (as previously discussed in the context of TOMATTO, the €12 million EU project aimed at observing what happens to molecules in the moments immediately following their interaction with light).
The fundamental interactions between the different types of nanomaterials in liquid-liquid, liquid-solid, and solid-solid interfaces will also be studied. The experimental measurements will be corroborated by a variety of theoretical models. The Politecnico di Milano will also coordinate the project's second Work Package, which focuses on the optical characterisation, optoelectronic characterisation and electrical characterisation of the new nanomaterials and new interfaces and heterojunctions.
Credits home/header: polimi.it