Regina De Albertis, Alumna of Building Engineering has been voted president of Assimpredil Ance, the Association of Construction and Complementary Companies of Milan, Lodi, Monza and Brianza.
De Albertis, working in the family company Borio Mangiarotti spa, of which is the technical and managing director is the first woman in the role and will be the president for the next four years.
"I chose to accept this challenge, to be at the leadership of the association because this moment, is so crucial for our companies and for the territory, we must work together to shape our future, taking pride in being builders and being at the center of the economic recovery" commented the new president.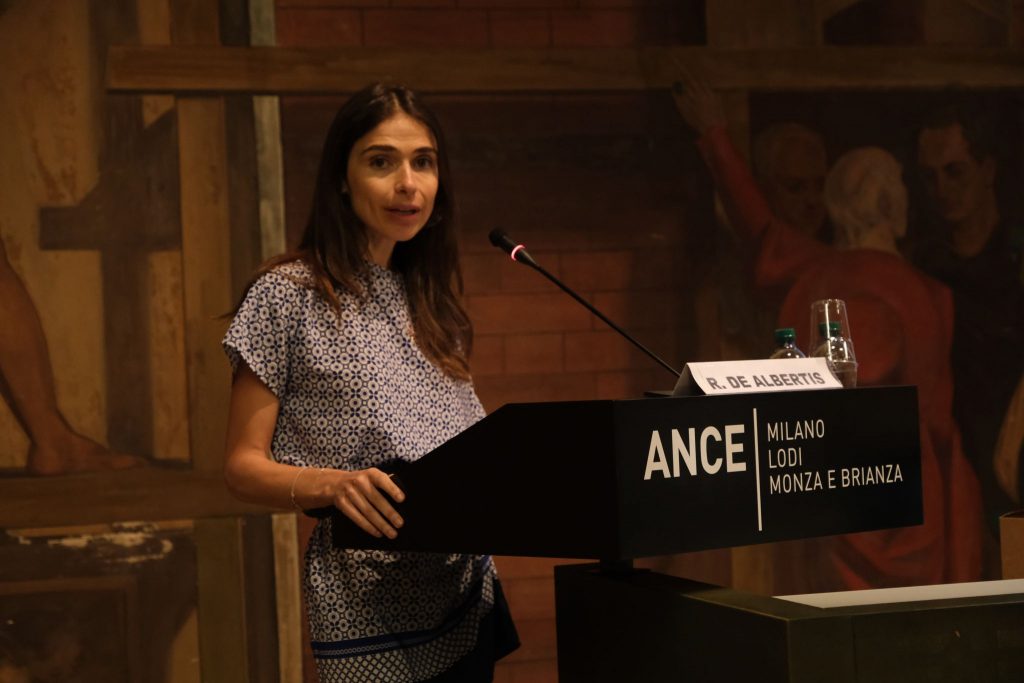 The goal will be to put the territory back at the center of the strategies of the Italian System , because the construction sector is entrusted with the success of the National Recovery Plan: it is a challenge that will lead "the country towards a true renaissance in a sustainable manner, with a pact of trust between generations, between civil and political society, between economics and administrators of public affairs".
To support the President, there will be a team of Vice-Presidents and a Treasurer also the four coordinators of the Area Councils, who will ensure the Association will oversee the metropolitan area of Milan and the provinces of Lodi and Monza Brianza, to < strong> facilitate dialogue between institutions and stakeholders .
"Urban regeneration will guide the green transformation of the country - continues De Albertis - because cities can create a new development model that allows the territory to be transformed by inverting all the parameters of resource consumption, parameters that for centuries have been the basis of growth models. The vision for the future must include the construction of supply chain alliances capable of affirming a new model of relations between the production components, but also between the supply chain and the community. Today, interventions on buildings must generate environmental and social value for future generations".
Con una donazione libera (scegli tu la cifra!) contribuisci insieme ad altri donatori a creare borse di studio per sostenere una o più studentesse che inizieranno a frequentare il primo anno di Laurea Magistrale dei corsi di Ingegneria che oggi hanno una bassa frequenza femminile. Give now
Credits home and header: Il Quotidiano Immobiliare