Innovazione at Italtex S.p.A., a textile "politecnica" company near Como with a 70-year history, that has launched Virkill, a textile that has the power to eliminate the Covid-19 virus.
To give the announcement the official press release of the company, founded in 1946 by Sandro Pedretti and now in the hands of the son Alessandro (graduated in Management Engingeerign at the Politecnico di Milano) which has collaborated with Ambrofibre for the materials research.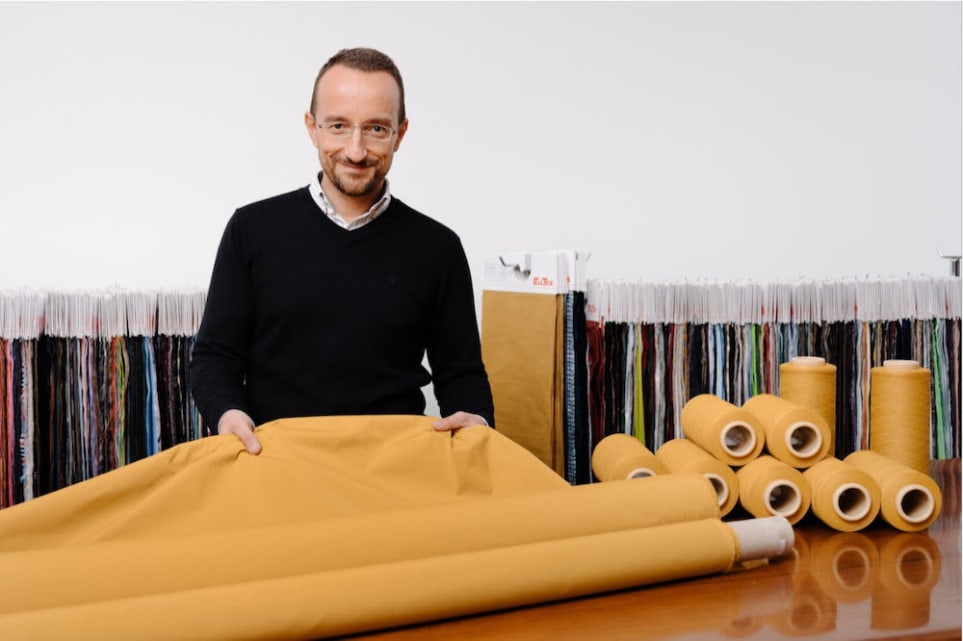 Alessandro Pedretti, interviewed by FashionNetwork: "We have decided to do our part in the fight against the pandemic. Copper is a natural material very efficient against viruses and bacteria. We are the first at the national and European level to incorporate it in textiles. The applications of this product are numerous and not only in the fashion world, but also in the medical and health sector where fabric is usually a veichle of transmission of the virus.
How does it work?
Meshed with copper nanoparticles the fabric realized by Italtex S.p.a. together with Ambrofibre is able to eliminate Covid-19. The antiviral properties of Virkill is long lasting as it is not a superficial integration of the material, that could be removed through washing, but instead thorugh nanoparticles the anti-bacteria activity is long lasting and more stable.
The textile has been certified specifically against Covid-19 with great results: the test has find a Mv index (anti-viral activity) equivalent to 3.25, that is corresponding to a 99,9% de-activation of the virus since the first check.
"Tests are not yet completed" continues Pedretti "we are verifying the anti-bacterial activity, anti-fungi activity and other parameters and we are studying on how to color the fabric without touching the properties of the textile".
It is important to note that making everyday objects or textiles with copper does not make it impossible for the spread of the infection but they can be of great assistance in hospital contexts and in very crowded spaces.
Copper's power
As explained on the official Virkill website, ancient greeks were the first to find out about the hygenic properties of copper thousands of years ago. Since then copper has been used as a biocide by Celtics, Hindus, American colonizers and people of Japan, as well as inhabitants of Africa and Asia to treat skin deseases.
Soluble copper composts have many uses, such as biocides in paints, in the nautical sector to reduce friction by avoiding accumulations of bernacles and a microbiotic biofilm, in water pumping to avoid the production of the legionella bacteria and in the agricultural sector to avoid the formation of algae, fungi.
Copper has proven to be successful in inactivating a vast number of virus such as the virus of bronchitis, poliovirus, Herples simplex and HIV-1.