7 startups, €280,000 of funding and one project, Encubator, which was created to reward the innovation of businesses that focus on sustainable development.
The winning businesses, from Italy and abroad (with the usual quota of Politecnico alumni), were announced on 11 January 2023, from among as many as 168 applications submitted from across the world by university spinoffs and early-stage startups capable of providing solutions to the biggest challenges in the fields of Climate Tech and sustainability, to accelerate the energy transition towards a carbon-free model of development , to make urban environments and transport more sustainable and to reduce waste, moving towards a circular economy model.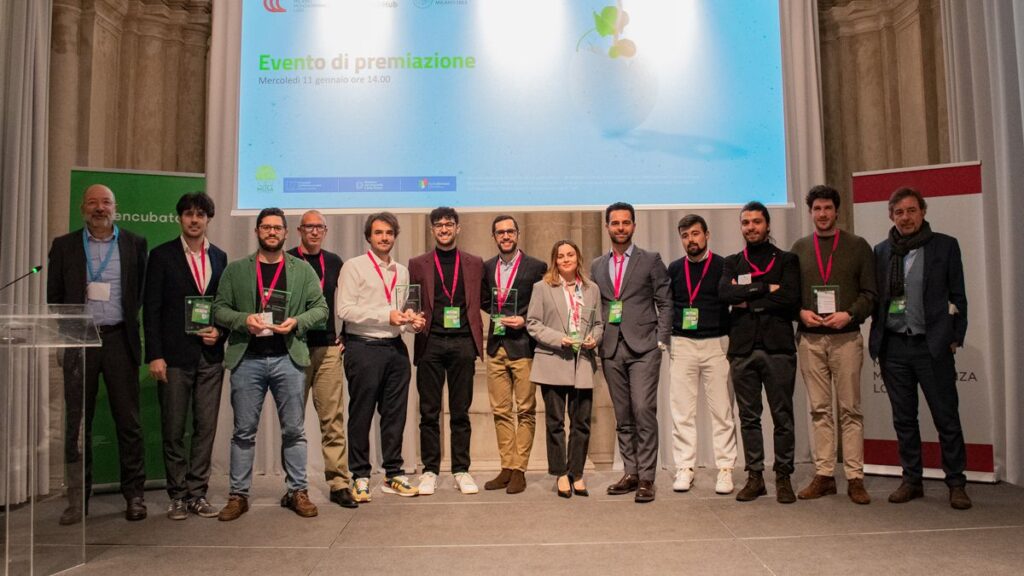 The task of selecting the best projects for the first edition of Encubator fell to a jury made up of representatives from the Politecnico di Milano, PoliHub, the Chamber of Commerce and each of the programme's partners and sponsors, in addition to various experts from the worlds of industry, venture capital and intellectual property protection.
"Every day we hear worrying news about the climate crisis but few people are proposing solutions. We have decided set to work in order to find them. Almost 170 startups have responded to our appeal with practical solutions. The seven winners were adjudged to be the best prepared to implement them. With this first edition of Encubator, we are embarking on a journey of identifying the brightest people who are capable of creating the technologies needed to fight the climate crisis,"
remarked PoliHub CEO Enrico Deluchi.
THE 7 WINNING STARTUPS
The Milan, Monza and Brianza Chamber of Commerce has awarded grants to:
AraBat – transforming spent lithium-ion batteries into new products, using citrus waste (PNI)
Gaia Turbine – has developed a plug and play hydroelectric microturbine which is ideal for aqueducts and environmental flows, with an efficiency of greater than 90%.
Kinsect – intends to save the planet by producing proteins from the circular economy by farming insects with innovative and proprietary technological solutions.
Reco2 – comprising alumni Désirée Farletti, Luca Spiridigliozzi and Daniele Nora - transforms industrial waste into innovative materials for sustainable architecture.
Volta Structural Energy – developing the new generation of structural batteries for aerospace and automotive solutions, guaranteeing safety and savings in terms of mass and volume.
A grant from BCC Milano, an Encubator Partner, has been awarded to ReHouseit, a startup which is remodelling the nature of spaces by adapting materials and advanced technologies in the construction sector, while H2go Technology, a startup that manufactures solid oxide fuel cells to facilitate an energy transition led by hydrogen, has received a grant from Innovatec, another Encubator Partner.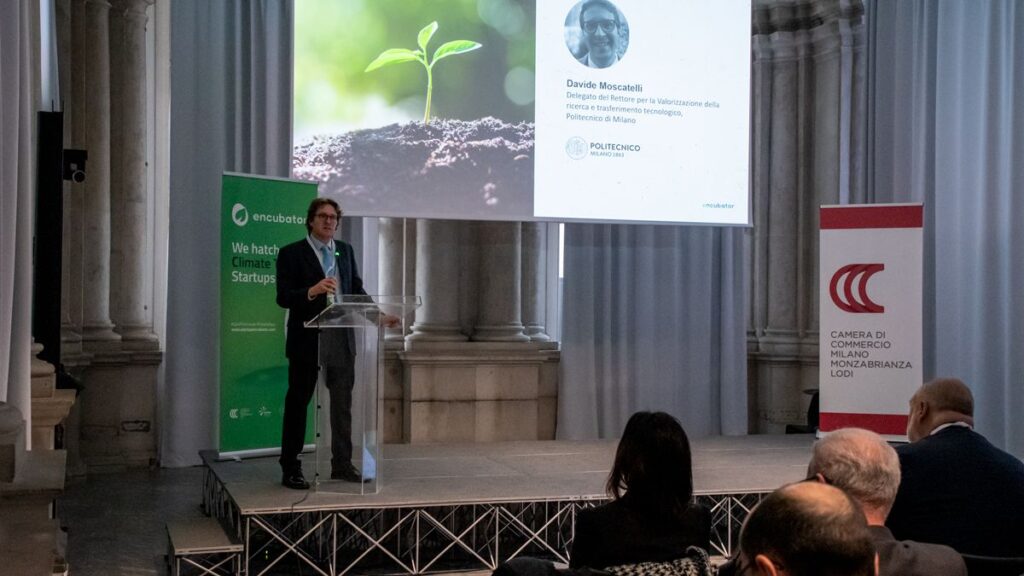 In addition to receiving a €40,000 grant, the winning businesses will participate in a 4-month acceleration programme organised by PoliHub to support their technological growth and the validation of their business structure, while they will also have access to a network of companies, founders, mentors, subject matter experts and investors from the worlds of business, energy and the circular economy.
"Vision, talent and technology are essential ingredients for the green transition. The winners of the first edition of Encubator have risen to the challenge of sustainable and technological innovation that focuses not only on the environmental impact, but also the economic and social consequences. This programme could provide practical, cutting-edge solutions to the challenges of Climate Tech and sustainability, promoting a circular development model"
added Donatella Sciuto, Rector of the Politecnico di Milano.
Credits home: Appolinary Kalashnikova on Unsplash