It was presented yesterday - at a press conference by the Rectors of Bocconi and Politecnico di Milano, Gianmario Verona and Ferruccio Resta, with the Minister of Ecological Transition, Roberto Cingolani - the new Master of Science in Transformative Sustainability, that arose from the collaboration between Politecnico di Milano and Bocconi University.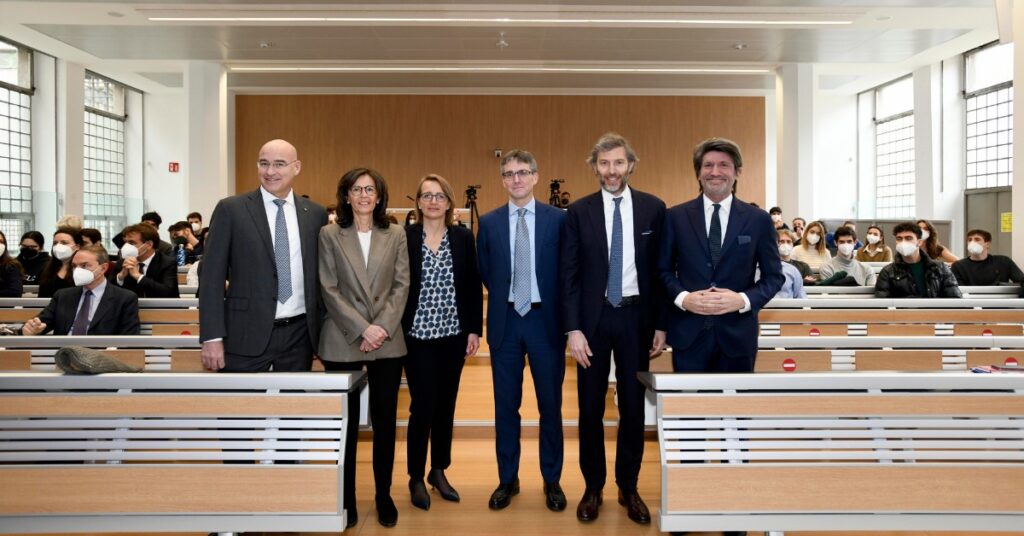 The joint programme, which will be coordinated by Raffaella Cagliano (Politecnico) and Francesco Perrini (Bocconi), is unique in the panorama of university education in Europe, because it aims to train top sustainability managers, professionals with the dual characteristics of 'manager-technologists' and with a highly integrated and innovative perspective on sustainability, in line with the needs of the market, which increasingly requires multidisciplinary skills.
"Sustainable transformation is today an essential challenge for companies Sustainability is not just one of the pillars on which plans for the Europe of the future are based, but today it must become part of the DNA of every business model so that the impact of businesses can be ever more positive. It is essential for us to train future managers who have this vision."
explains the Rector of Bocconi University, Gianmario Verona.
"Technology is, beyond a shadow of a doubt, the enabling factor of the great transformations taking place, as in the case of sustainability in all its meanings. It has a decisive impact on business processes and directs companies and public bodies towards complex development plans of which the SDGs are the founding elements. Hence the contribution of Politecnico di Milano and the need to combine the technical and training skills of our two universities on key issues for economic and social growth."
adds the Rector of Politecnico di Milano, Ferruccio Resta.
The new graduate program will see the creation of a joint teaching model, but according to the respective areas of expertise: Bocconi professors will deal with the subjects most linked to the disciplines of social sciences, management, economics, finance and law - all necessary to manage a "just" circular sustainable transition; the faculty from Politecnico will train students on the most advanced technologies , particularly in the areas of energy, environment, chemistry and mobility, as well as conferring an engineering approach aimed at designing, innovating and managing sustainable systems. The new course will include classes in data analytics and innovation processes, ethics, diversity and inclusion.
The Master of Science in Transformative Sustainability is the second M.Sc. programme developed in partnership between Politecnico and Bocconi, after the Cyber Risk Strategy and Governance programme in 2019 (we talked about this in in this news).The start is scheduled for the 2022-2023 academic year.
Support students: with a donation starting from €10 you can help fund scholarships:. Donate now.