Their names are Francesca De Finis , Alumna in Chemical Engineering, and Elena Dicorato , Alumna in Architecture, and they are among the creators of Stendhapp , the app that aims at mapping and cataloging all the sites of interest of the Italian artistic heritage.
An ambitious goal, but one that the all-female team that created Stendhapp wants to achieve thanks to the open data mode: anyone who downloads the app (available on App Store and Google Play Store) and creates a profile has in fact the chance to add its contribution, whether by adding information or even by taking a picture.
At the moment the app has 55.000 places of interest of the artistic, cultural, historic and landscape kind.
"The philosophy on which the project is based is to encourage people to go and visit places, to explore interesting places" , says Francesca De Finis , "for this reason we have decided not to rely on augmented reality, as it could overpower the actual attraction, and instead we want users users to be actively involved ".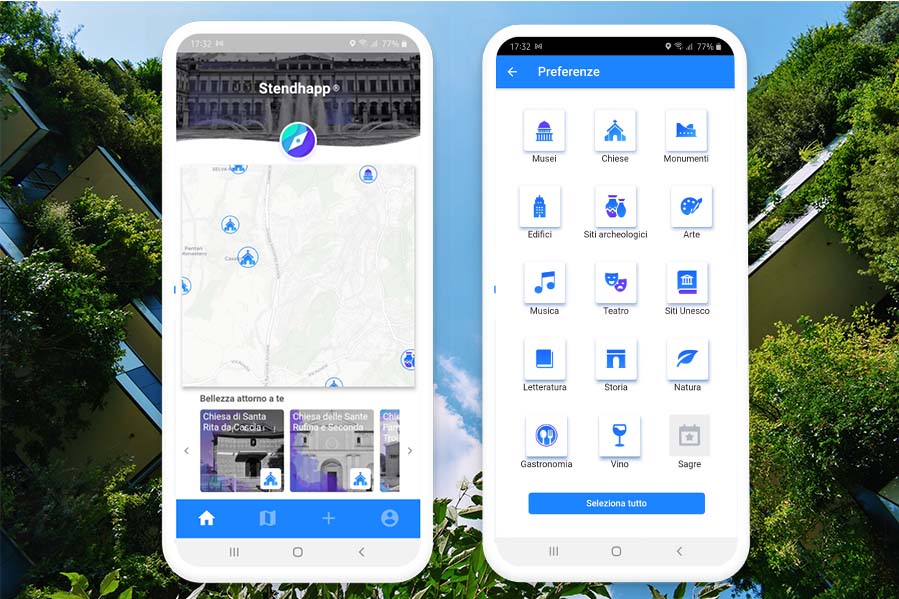 STENDHAPP TO DISCOVER ART NEAR YOU
The app, with a name that reference the famous Stendhal Syndrome, geolocates the user and shows places of interest nearby, both of physical- such as museums, monuments, theaters and natural attractions - and digital nature- like events and places made famous by literary quotations.
"We are committed to giving visibility to the lesser known artistic and cultural heritage, - this is the statement of the app's founders - through a digital platform dedicated exclusively to what is beautiful, encouraging you to visit places, participate in events, discover the history and stories of the place where we are. We want to help the myriad of small cultural realities to be discovered, to find an audience. "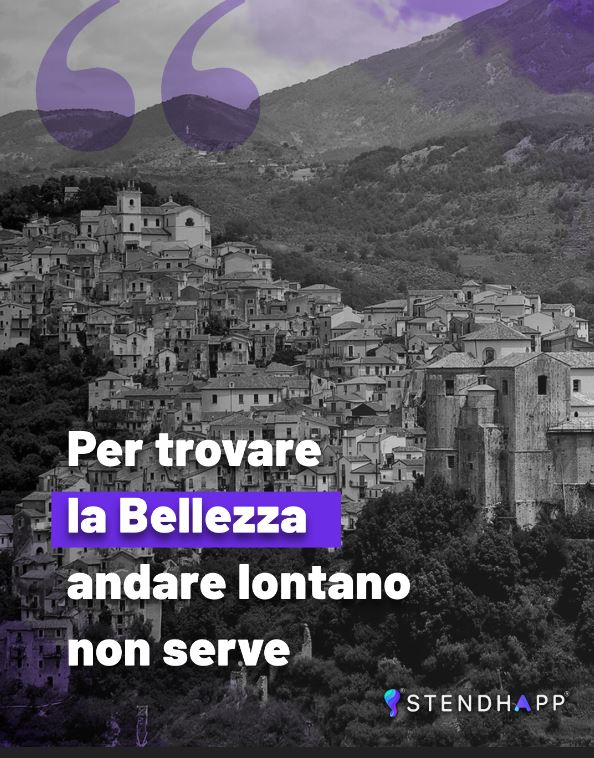 HELPING THE CULTURAL LANDSCAPE AFTER THE PANDEMIC
The initiative aims to help relaunch local tourism , to revitalize the tourist-cultural sectors that have experienced a period of great crisis over the last year due to pandemics and lockdowns.
Thanks to the involvement of local communities and associations in the area, Stendhapp wants to create new synergies to increase the sense of belonging to the community.
" A lot of information comes from the Public Administration, we have looked for others, - continues the statement on the website - but we count on collective intelligence to bring out the knowledge spread across the territory. We are idealists and are convinced that with everyone's help we can improve things a little. "
Credits header: Alessia Cocconi on Unsplash